Walking in Winter with the Ideal Sneakers
There is nothing more refreshing than a good brisk walk. It is a great way of getting exercise in a comfortable and fun way. I love being able to take in my neighborhood and at this time of year, see all the neighbor's decorations for the holidays. Walking in winter can be tricky though. Thankfully, when I don't have a lot of snow on the ground, I have these awesome Women's Express sneaker from Lugz that ensure my feet are comfortable, supported, and that I don't slip and slide on icy sidewalks.
Disclaimer: This review was done by team member Emily. She was provided product in exchange for her honest review. All thoughts and opinions expressed herein are her own and were not influenced by the developing company and/or its affiliates in any way.
The Right Shoe for the Season
Now, I know it seems much more logical to wear boots in the winter. However, where I live, there has been a distinct lack of moisture in the area. So while we get some rain that freezes occasionally, it feels weird to wear big boots when there is no snow to walk through. And as much as I love my boots from Lugz, I wanted to try their other types of shoes too. I figured these sneakers would be perfect as much as I love taking walks, even in winter!
Women's Express Sneaker
I know that at first glance, these sneakers look a big big and clunky, the reality is much different, however! They are lightweight and feel wonderful to walk in. The boot-like "speed hooks" the laces loop through, they adjust smoothly and easily, so I always have the perfect fit. I love that even though I do have to lace them up, it takes no time at all. As much as I love slip on shoes, my feet do tend to slide just enough in them that I get blisters if I walk too much in them. While I may not walk in winter quite as much as other times of the year, they are great for a quick stroll around the block.
Classic Styling
I love the color scheme on these, with the hint of lavender. With options of a solid black or white shoe, plus fun options like these black, white and lavender sneakers and a white and hot pink look, there is an option for anyone. The overall style of the Women's Express sneaker is defined as "The perfect blend of classic and cool," and "retro-inspired". And as much as I love historical fashion, I'm not all that well educated about shoe styles, so I'll take their word for it! I just know that they look and feel great.
Don't Forget to PIN it!
Comfort and Support
As I mentioned above, these shoes fit great and seem to run a bit on the smaller side. I'm really a size 7.5 in most shoes but I went with a size 8 in these and they fit great. So, I do recommend sizing up in these. Like any new shoe, they might start off a bit snug and stiff, and will need to be worn and broken in a bit, but with these I did not find that process uncomfortable at all.
My feet also felt very supported in these sneakers. Even walking for quite a while, my feet stayed comfortable and didn't tire as they do with shoes without proper support. The padding on the tongue, inside, and around the edges not only help keep my foot securely in the shoe, but also are very comfortable. I don't feel any digging or pressure points at all with these shoes.
Walking in Winter Safely
While I have not had any real snow yet, we have had some ice. I find ice to be slightly more dangerous because you can't always see it and it is extra slick on sidewalks and roads. So, while he Women's Express Sneaker looks a bit clunky with the large tread, they are lightweight and still have a great grip. The tread is substantial and I do feel as comfortable walking in dicey conditions as I do wearing Lugz boots, but with the convenience of a sneaker! It is kind of like the best of both worlds.
I have a shoe that I can wear year round, but I also know will keep be secure walking in winter. What I noticed is that these are also warm too! Walking out in near freezing temperatures and my feet stayed toasty and warm! SO glad for that!
Be sure you don't miss this tasty Caramel Apple Trifle recipe too!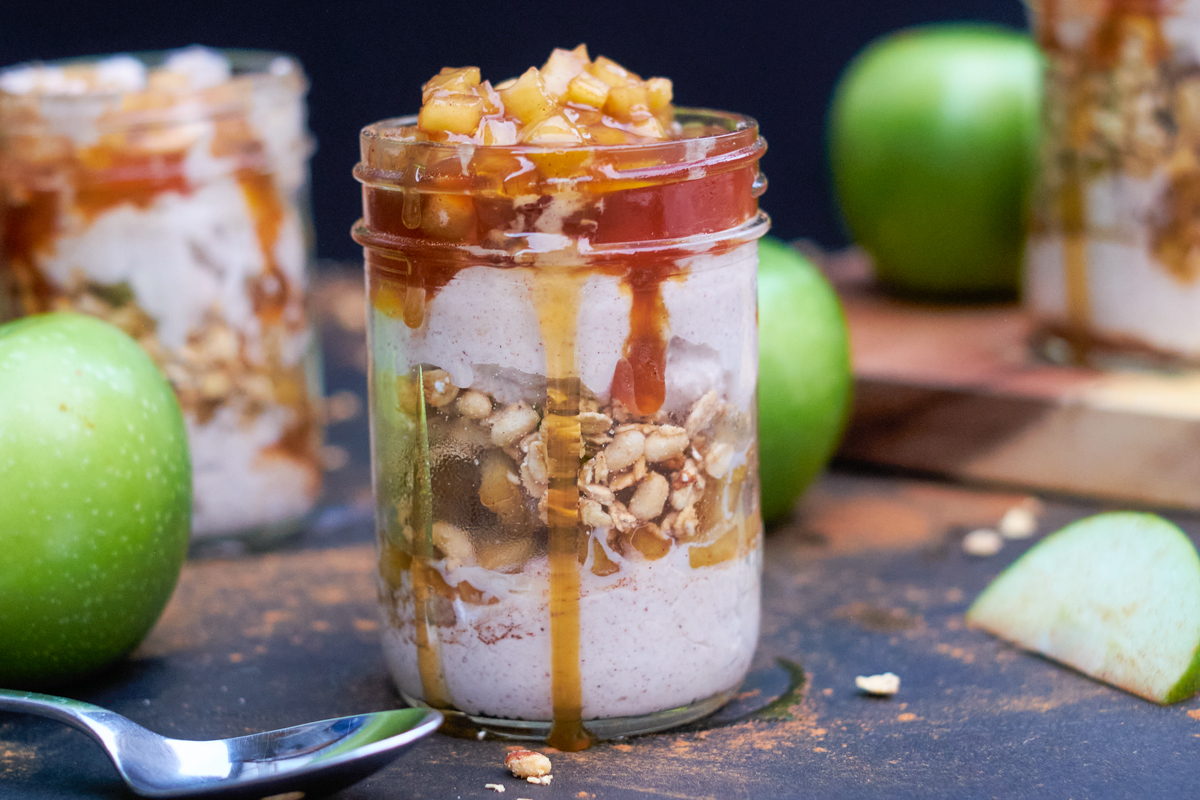 Classic Lugz Quality
I have come to be a big fan of this brand. Their boots and sneakers both are fun and comfortable to wear. Plus, no matter the style, I always feel secure walking in them. The traction and tread have me feeling like I'll always stay on my feet. While the Women's Express sneaker does run a bit small, it is easy to size up a half to full size and have them fitting perfectly. I'm genuinely looking forward to wearing these year-round.

By