Top 8 Things To Do at Universal Studios in Orlando, Florida
Don't miss out on these top 8 things to do and see at Universal Studios
Universal Studios has grown to become quite a favorite place for visitors to stay in Orlando. The theme park that started it all has been a staple for decades, but since there are two theme parks, counting Islands of Adventure, plus the brand new water park, Volcano Bay, and several hotels to stay in, it is easily a vacation destination you can spend several days at.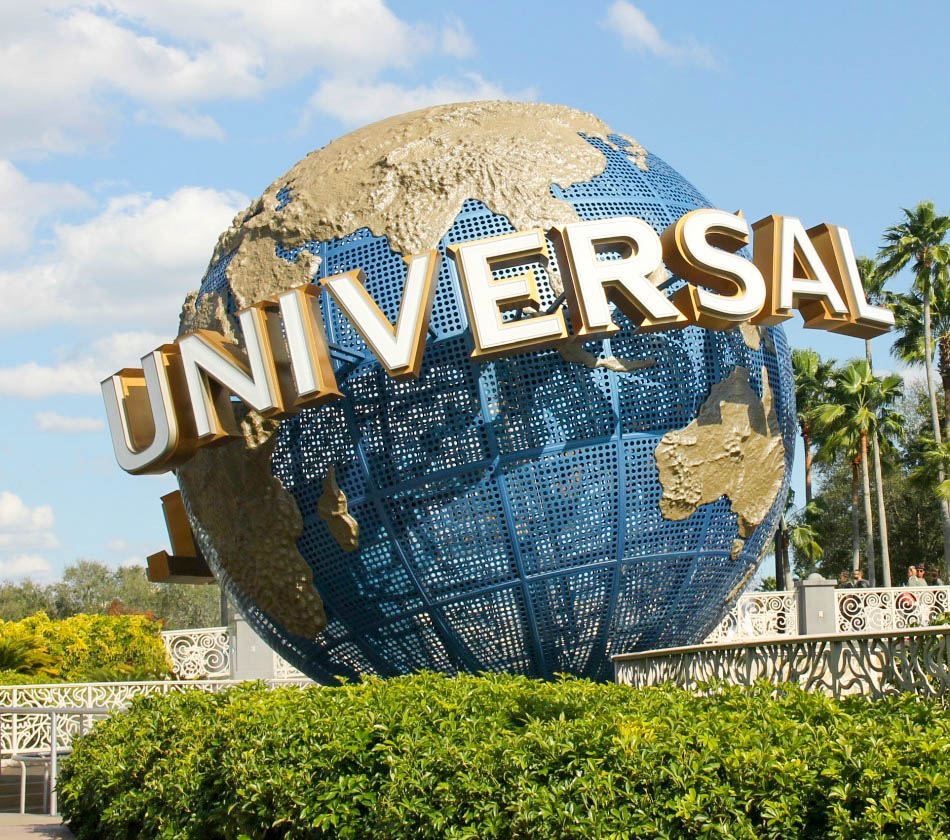 Universal Studios is located close to many other tourist attractions and you could easily stay outside the property as well. So when planning your vacation, you should definitely consider those options.
We know families who have stayed at two of the Universal hotels, both Cabana Bay Resort and Sapphire Falls Resort, and both are awesome. They make things very convenient for getting back and forth to the parks and there is plenty to do in the hotels, too.
When you are visiting the theme parks, it can be a little overwhelming to know which to visit first, and which rides you don't want to miss. This list was designed to help you with those decisions, and will cover the top 8 things to see, and some tips to help you along the journey.
Gringott's Bank Ride
This ride is located at Universal Studios, and is in the back of the park, in the Diagon Alley area in the Wizarding World of Harry Potter. Of all of the Harry Potter rides, this is my family's favorite. The inside of the "bank" is so neat and you will get to see goblins and much detail that will take you right back to the movies. They have done a wonderful job with making the line an experience in and of itself, even taking your photo in line if you'd like.
When you go into Diagon Alley, there are really 2 ways to enter and depending on which you go through, the Gringott's Bank is unmistakable, with the Huge Dragon perched on the top of it. It is truly a breathtaking sight the first time you see it and if you are a big Potter fan, you'll be in awe. This area is one of the most congested of the parks, and sometimes it can be a daunting task just stand still and watch it, or get photos, and still keep your family all together, so just be aware of that going in. You may need a little patience to deal with it, and the wait time can tend to be a little long, but trust me when I say it is worth it.
The Adventures of Spiderman
This ride is at Islands of Adventure and in the Marvel Island area, which is just to the left when you start out to visit the "islands". For a comic book lover, this island is really the coolest. The buildings and design of it is full of life and color, and many superheroes can be seen walking around and taking photos. The Spiderman ride is one of 3 in the area and easily the best one. It is unlike any other ride Universal Studios had put out, (or any other theme park at the time) when it opened and it still is. It is 3-D and a lot of fun for all ages. For Spidey fans the line alone is very entertaining, with plenty of small details worked in.
Hogsmeade
To get to Hogsmeade you have a few options. One is to walk to it as you go through Islands of Adventure: it is in the very back of the park and you will see Hogwart's castle from the front when you come in, if you stop and take a few minutes to go out to the water and observe the way the islands are laid out.
Another is to take the Hogwart's express train from the Universal Studios theme park. Go to King's Cross Station, just outside Diagon Alley, and come out just outside Hogsmeade in Islands of Adventure. (To do this you do of course, have to have tickets to both parks and you can go back and forth this way. This does alleviate a ton of extra walking. Both areas are at the back of the parks, and so if you are going back to one. Jst consider where you'll head to next and if it's worth it for the walking factor or not.)
Hogsmeade is amazing. It is easily the coolest area between both parks to see. The rooftops are "snow" covered and every little thing is so well done and is a tribute to Harry Potter. The signage, the buildings, the metal work, and all the rides are amazing and you feel very transformed going in, especially when it's hot out and you are feeling the true sense of what it's like to be a Floridian. Too bad they don't really make it snow.
You can get a butterbeer and visit Three Broomsticks for a meal. You can also ride the dueling dragons coasters, or see Hagrid's place and ride the Hippogriff coaster, and more. Make sure you allow for time to spend in this area.
Hogwarts Castle
In the Wizarding World of Harry Potter on the Islands of Adventure side, the gem is easily the castle ride. It is located outside the Hogsmeade area, and is so amazing to look at from the outside.  The gates and the detailing they've put into it, but the inside, as you stand in the line, weaves through several famous areas which adds to the ride experience. It weaves and bobs and twists you around in different ways as if you are floating, and you see parts of the forest. The inside of the tower at Hogwarts, the middle of a quidditch match and more. There are some creepy parts, just to give you a little warning, but nothing too scary.
Universal Studios Parade
This parade takes place in Universal Studios and most of the time it is more than once per day. Don't worry, the streets don't get as congested and crazy as they do at Disney parade time. I would still find a curb to perch on about 15 minutes prior for a good spot, unless, it's an extremely busy day.
The parade features several very lovable characters like those from Despicable Me, Sponge Bob, the Simpsons and more. If you have younger kids, they will really love it the most, but it's fun for all ages to watch. The characters are very friendly and they all stop where they are and dance, visit and take photos with you.
If you visit near Christmas time, there's wonderful Macy's Parade with lots of floats.
The Incredible Hulk Coaster
This coaster is the one you can see from afar coming in to the parks. It is right in the front of the Marvel area, just down from Spiderman. Yes, it is huge, but it is not rough. It has a fantastic take off and the loops and turns are large in size making it a great ride. For anyone in your family who is a coaster fanatic, be sure they don't miss this one.
Jimmy Fallon's Race through New York
This is a pretty new ride and it is located straight back when you come into Universal Studios. Follow the street back, you will pass the Minions ride (which would be #9 on this list.) and the Shrek 4-D show. Keep going until you see the NBC studio on the left-hand side. This ride experience is very fun. However they give you a specific time slot to come back to it to ride it. It is set up as if you are really visiting NBC and going in to watch the Tonight Show. You can either walk up and get your timeframe from the queue, or use the Universal Studios app. I highly recommend using the app to help your whole experience.
Then, just come back within the hour slot they give you and enter the studio. The line has a few different steps to it. You will get to see fun memorabilia in the lobby, from past hosts and Fallon himself.. Then the ride itself is a blast. It is theatre style with lots of seating and is super fun overall.
Jurassic Park
This is one of the islands at Islands of Adventure and it is beside Hogsmeade. If your family has watched and loved these movies, you will really enjoy this area. The infamous gates are there are you enter it and there are several rides, including a water ride. Plan to be soaked when you get off of this ride. There is a kid's play area with a few levels making it great for a break with the kids.
They can get pretty wet there, so if you don't want them to, let them know ahead of time! The center of the island is a large building much like the one in the first movie. It's even complete with the hanging T-Rex skeleton. The burger place is a great place to eat in, especially around lunch and in the summer. There is a whole floor downstairs once you enter that has lots of fun exhibits on dinosaurs. There are also fun games to play for all ages, and a play area for kids. It's location in the park makes it a good resting spot when you have a family. It can be a good refresher in your day when you are all tired.
Overall, there is so much more to see in both parks, but the best thing to do is to plan ahead, use the app and then go and conquer!
For the Harry Potter Fans check out our 5 Must Dos – Wizarding World of Harry Potter
For other tips check out our Universal Studios Travel Tips & Fun Times article. 
Trying to decide where to stay in Orlando? Check out our Top 10 Reasons to Stay at an Orlando Villa or
Wyndham Lake Buena Vista Disney Springs Resort
Going to Disney: 
5 Dining Secrets at Disney – Disney Dining Plan
By