Things to do in New Orleans with Kids
New Orleans may be best known for their signature hurricane drink, Bourbon Street, and over-the-top Mardi Gras festivities. However, parents may be shocked to find out that there are actually plenty of kid friendly activities in New Orleans!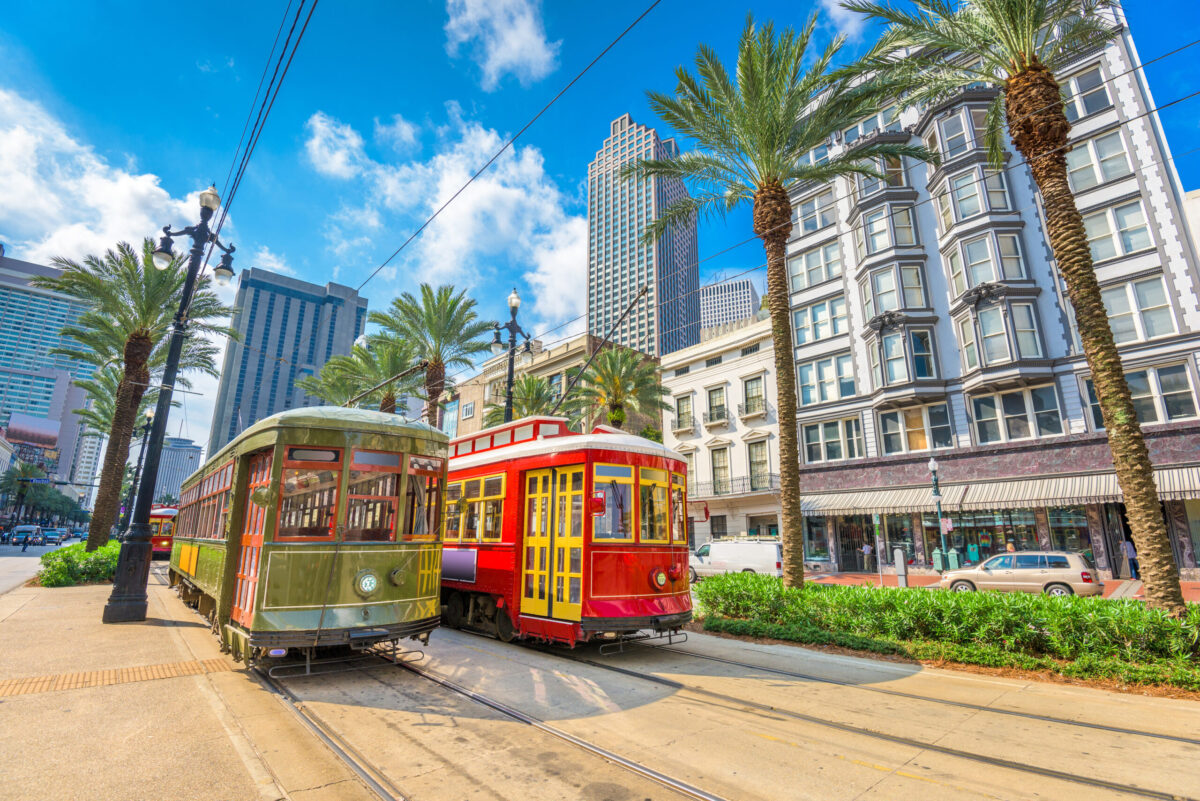 From museums, to tours, to taste testing the city's most famous bites, there are all kinds of things to do in New Orleans with kids. Once you read how much entertainment caters towards families with children, you'll be overflowing your trip itinerary, trying to include each and every one.
Check out these sites for flights, accommodations and more:
It is a city chalk-full of rich American history, culture, and of course, delicious cuisine, with plenty of attractions to soak all of it in! So for this family trip, skip packing the beads, and plan to check out these incredible family friendly activities that will allow you to see the entire city.
Make sure to check out our are helpful travel articles like these ones:
PIN this article for your reference later!
WHAT YOU WILL LOVE ABOUT Family Things to do in New Orleans
Sail down the Mississippi River:

There are plenty of steamboats and ferries that will take you for a trip up and down the Mississippi River. Some boats even come with a full jazz band to make it even more lively! In a historical context, the river is wildly important to American history so there will be a ton to learn as well.
Take a carriage tour:

Explore the city in the back of an elegant, mule-lead carriage! As you are pulled around the French Quarter, your tour guide will provide background and fun facts about the most famous spots.
Play mini golf at City Putt:

Nestled within City Park is the City Putt Miniature Golf Course. One course includes historic New Orleans streets and sites and the other the culture and cities of the state! Each hole includes an educational explanation, so it's a great way to learn new things while having some fun, family competition.

Louisiana Children's Museum:

Coming in at a whopping 8.5 acres of playing and learning, the museum is a great activity for children of all ages to enjoy. They get to learn more about the city and its history in a fun, interactive way!
FAVORITE Kid Friendly THINGS TO DO IN New Orleans
Try out the sweet treats:

New Orleans has many delectable treats that they are known for, specifically beignets, sno-balls, and bananas foster.. If there's one thing that will definitely keep your kids happy and upbeat, it's promising them a yummy dessert!

Visit Mardi Gras World:

A great way to experience all the incredible parts of the Mardi Gras parade without the crazy crowds! Take a tour of the warehouse where all the elegant floats are stored while learning the history of the celebration. Kids of all ages will enjoy getting up close and personal with the magic of Mardi Gras.
Audubon Zoo and Aquarium:

Take the afternoon to explore this expansive zoo and aquarium along the Mississippi River! Catch a glimpse of sea lions, jellyfish, alligators, sharks and penguins and thousands of other species. Whether you want to head outside to the zoo or stay cool indoors at the aquarium, this is a perfect family friendly activity!
Get swept away at Carousel Gardens:

Open seasonally from June through October, this attraction is ideal for children. With 16 rides including an antique carousel the park is named after, there are also bumper cars and a ferris wheel to enjoy.
A FEW CONSIDERATIONS WHEN PLANNING A Family TRIP TO New Orleans
Be prepared for rain:

If most of your activities revolve around being outdoors and experiencing the city on foot, definitely consider packing a rain jacket and rain boots. New Orleans tends to get rainfall in random bursts, so you don't want to be caught out in the rain without the proper protection!
Keep the family well hydrated:

Louisiana in general is very hot and humid, and if you're eating the food there that leans more toward spicy and salty, you are definitely going to want to have water on hand. After a day of walking around and exploring, your body will thank you for keeping it hydrated.
Not everyone is there for a family trip:

Keep in mind that while there's kid-friendly activities to partake in, New Orleans isn't necessarily Disney World. With an open container policy, just be aware of your surroundings.
FAQ's
Will we need a car when visiting New Orleans?
No, you don't! Most of the attractions are within walking distance of each other, and if they are not, there are gorgeous, historic streetcars and carriages that can take you to your destination.
What are the safest parts of New Orleans?
The popular streets of the French Quarter have a very low crime rate. Other areas with low crime rates include Uptown and the Garden District. While these are the safer areas of the city, always be aware of your surroundings!
How many days should we visit?

If your family is looking to do a little bit of everything and see the most popular sites of the city, I would recommend at least 4 full days in New Orleans. It's a large city, and you don't want to be in a hurry, trying to squeeze everything in.

Have you visited New Orleans with your kids? What were some of your favorite things to do in New Orleans with kids? Let us know we'd love to hear from you!

By