SweetFlexx Leggings Review
Whether you wear them for comfort, style, or fitness, SweetFlexx Leggings has you covered! They have created a comfortable legging that has the added benefit of burning up around an extra 255 calories per day, just by wearing them. Two resistance bands run down the front of each leg, providing 4 pounds of resistance with every step. Studied at the John B. Pierce Laboratory for Metabolic Testing and Performance, these leggings are truly impressive. 
SweetFlexx Leggings are a Powered by Mom Holiday Gift Guide pick. Check out our Gift Guide HERE.
SweetFlexx Leggings (pardon the cat hairs!)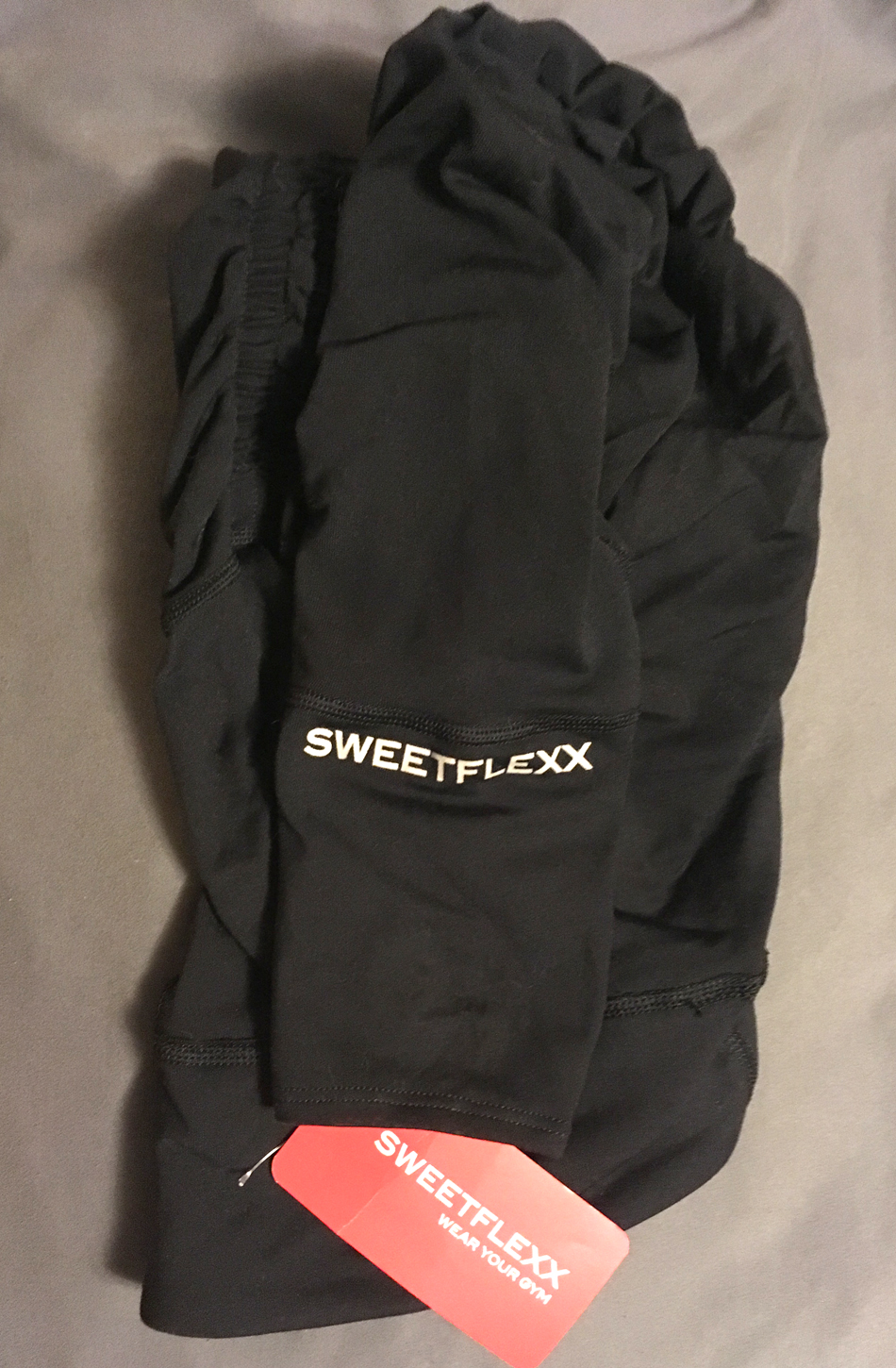 Comfort and Wear
My first worry with these is that, while they say they are true to size, my size can fluctuate. However, I'm generally a size 10 right now so that is what I got. When they arrived I found they looked a bit funny since the resistance bands kind of scrunch them up. The, however, stretched easily. They provide a compression style fit but never feel overly tight. They feel supportive, not smothering. So it seems they do indeed fit very true to size. I am on the short side and had plenty of length to work with, but the plus is that it does not impact the length of the resistance bands. There is an extra length of fabric at the ends that go around your ankle. These bunched up a little on me, but anyone taller than my 5'2″ would probably have a nice smooth fit.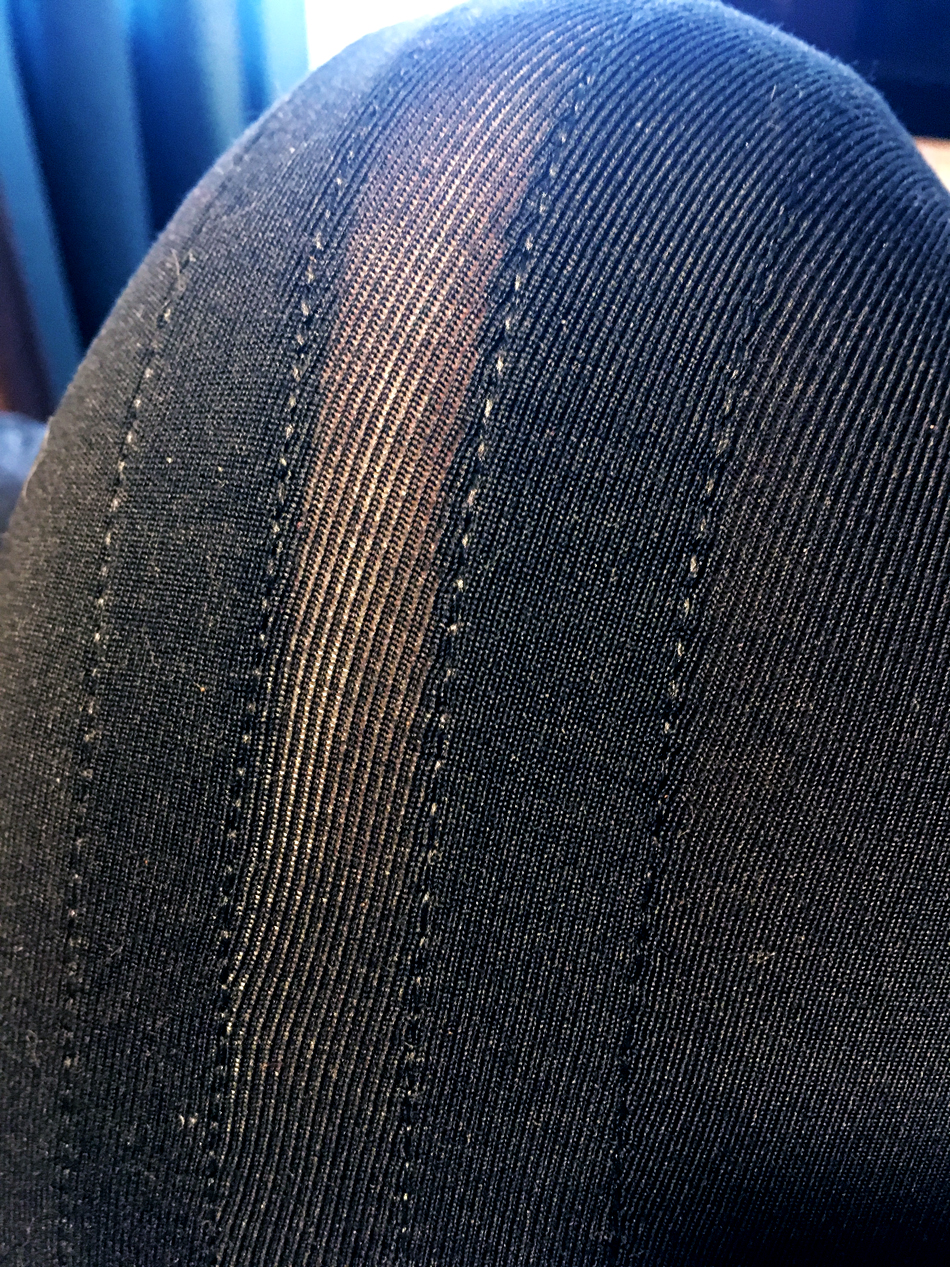 These are made with SweetFlexx's FlexxSupplex fabric which provides 4-way stretch and combines comfort and strength so you can wear them all day. The fabric is not sheer when stretched, but feels nice and lightweight. The only time I felt I could see through the fabric was at the knee, with it stretched tight and my knee fully bent. The waistband is wide and has power mesh sewn in to help keep the leggings up, flat, and evenly distribute the resistance. I found that the resistance does make me feel like I have to pull them up every once in a while, but not often. The waistband never rolls, which I love! It, too, provides firm support for the lower belly area.
The Science
The John B. Pierce Laboratory for Metabolic Testing and Performance (associated with Yale University) got to put these leggings to through a blind test. They had a number of male and female participants, aged 18-35, of varying body types, wear leggings with and without the resistance bands. They had to walk for 30 minutes on a treadmill while metabolic expenditure, caloric expenditure, and oxygen consumption were monitored. The amount of tension applied to each leg is around 4 pounds. This amount of resistance was chosen in order to remain comfortable for all-day wear and still provide a measurable difference. Overall, they calculated the amount of kcals consumed by the body during this test. The results showed that people wearing the leggings with the resistance bands had a greater energy output.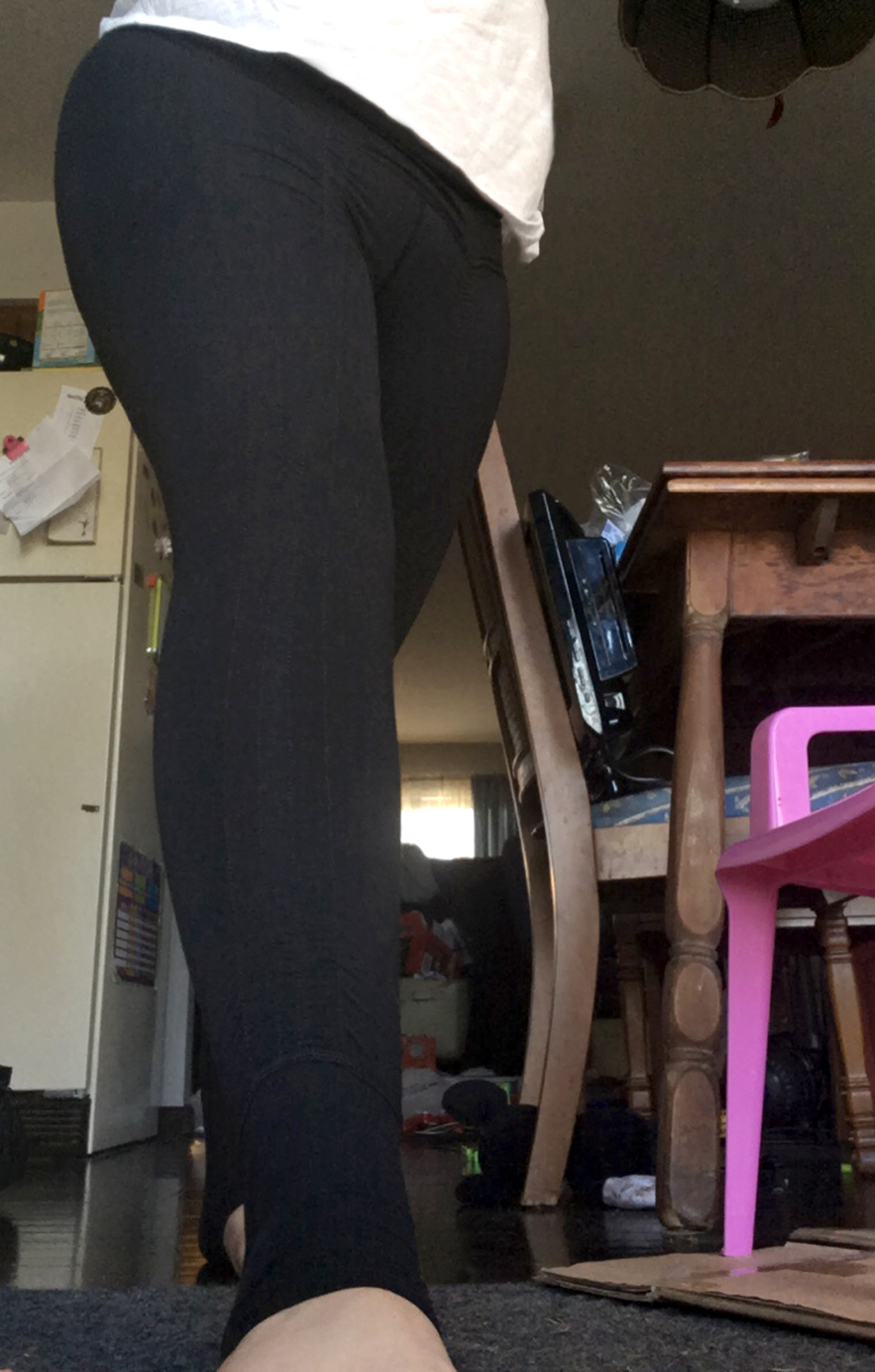 They determined this could directly improve health in a number of ways. Based on their results they estimate that a 121-pound woman who wore the leggings all day would expend around 255 MORE kcals per day. Over a short period, the increase in expended energy is small, but those numbers exponentially increase with long-term wear. They also say that with long-term wear, there will be an increase in muscle mass and muscle tone. All of these benefits can help maintain a healthy body composition. And that means having healthy blood pressure, increased energy, and endurance, improved circulation, and improved insulin sensitivity and glucose tolerance.
Satisfaction
I've been wearing these leggings for a little over a week now, though not all day every day. I find the resistance bands unobtrusive and often forget they are even there. It certainly doesn't feel like I'm "working out" while wearing them. I have worn them during my workouts and I can tell they are adding something to the workout. I tire and can feel my legs getting worn out much quicker than when I wear my regular compression workout leggings. So they must be adding something! The goal is eventually I'll tire less quickly as I get used to them.

I DO recommend only wearing them for cardio or strength training where you stay on your feet. I wore them during a strength training workout where I am on my hands and knees a lot. By the end of the workout, my knees were rubbed raw from the flexing bands and moving across them constantly. Really my fault for not thinking it through! I feel confident wearing these with a longer top out and about. I picked up my son from school and went grocery shopping wearing them, and noticed little difference. While they do have the lines of the bands running down the front of your legs, style-wise, it is hardly noticeable. I chose the black as they will go with everything I wear. They do have a number of other colors and styles though! Check them out Here!

I am very happy with these SweetFlexx Leggings! What more can anyone ask for? They look good, feel comfy, and I get the benefits of burning extra calories. I look forward to wearing them as often as possible!

Don't forget to check out our other categories such as our Recipes section for tasty meals!

By