Get Ready for Delicious Slow Cooker Chicken Wings Recipe – General Tso Style
Love chicken wings? Hello easy peasy slow cooker chicken wings recipe
If you love General Tso's chicken you will LOVE these slow cooker chicken wings done General Tso style. They are oh so easy to make but so full of flavour. You can have them as an appetizer or have them as a full meal with rice and vegetables or whatever you want.
We love chicken wings
You've probably heard me say it before but the family and I LOVE chicken wings. We go gaga over them but of course we don't always want to eat them the same way every time. We like to change it up but I like it if it's easy and still full of flavour. so it was time to make some slow cooker chicken wings, General Tso style.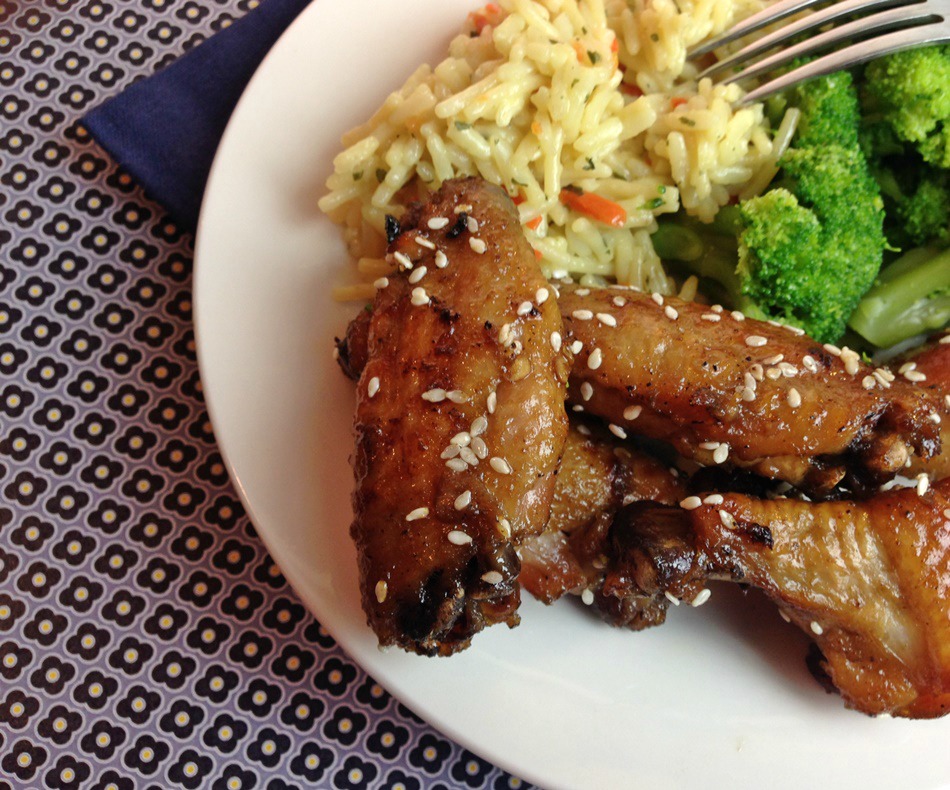 Serve with veggies, rice, noodles or whatever sides you want
I love to have my slow cooker chicken wings (or any wings for that matter) with veggies, usually raw ones but sometimes cooked or better yet with a salad. However both my hubby and daughter like to have rice and veggies with their wings. That's one of the great things about chicken it's so versatile and you can serve it with whatever sides you want.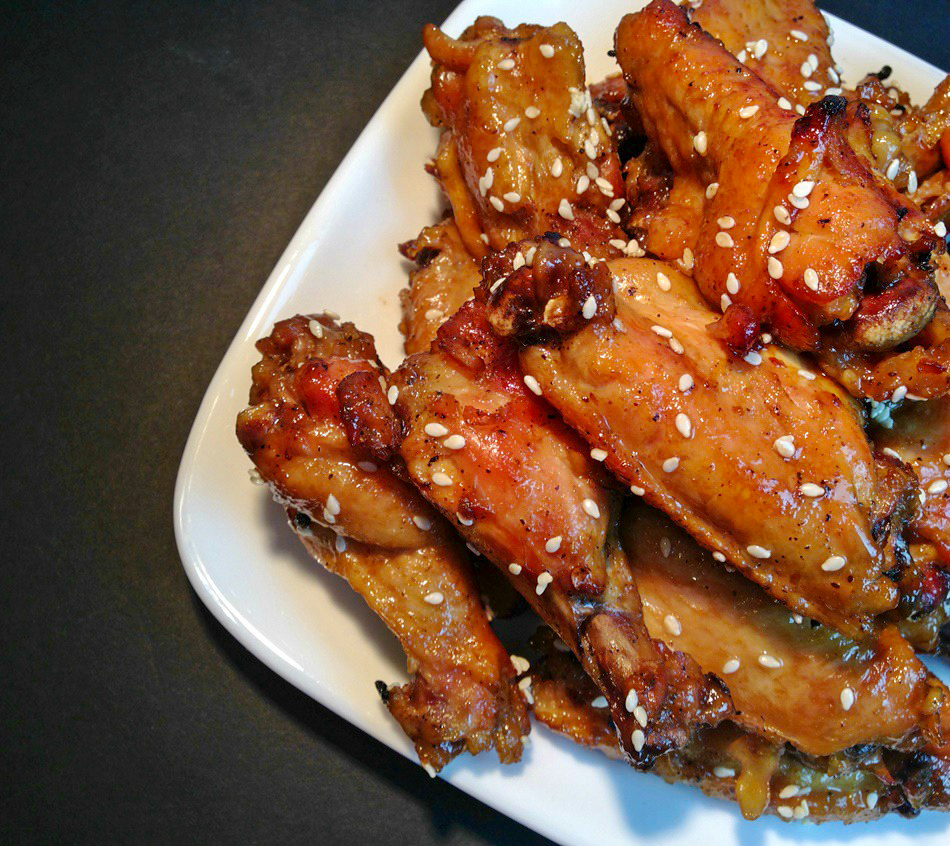 Now onto the recipe!
Slow Cooker Chicken Wings Recipe - General Tso Style
Make our Slow Cooker Chicken Wings. They are a great way to make a messy food easy to prepare for your family! Easy to make but oh so yummy.
Ingredients
2 - 2 1/2 lbs. chicken wings, or preferably flats and drumettes
1/4 cup soy sauce
1/4 cup brown sugar, firmly packed
2 tsp. ground ginger
1/2 tsp. garlic powder
1 tsp. cayenne pepper
1 tsp. black pepper
kosher salt
1 tbsp. cornstarch
Sesame seeds
Instructions
Salt chicken wings (flats and drumettes) with kosher salt and place in the bottom of a large crock pot. Set aside.
In a mixing bowl, combine soy sauce, brown sugar, ground ginger, garlic powder, cayenne pepper, black pepper, and a pinch more salt if desired. Stir in cornstarch until well combined.
Pour mixture into crock pot.
Cover and cook for approximately 2 1/2 hours on high, or until thoroughly cooked. Turn wings occasionally to fully incorporate the sauce over all the chicken pieces.
Turn broiler on (most ovens the broiler option temp is 500 to 550) we did these at 500 but keep an eye on the wings as all ovens are different. While it is heating, line a baking sheet with parchment paper (for easy cleanup).
Place wings on the prepared baking sheet and broil until crispy, approximately 5 minutes. I like to turn mine and crisp the other side also.
Remove from broiler and immediately sprinkle with sesame seeds.
Serve with your favorite sides or appetizers.
Nutrition Information:
Amount Per Serving:
Calories:

0
Total Fat:

0g
Saturated Fat:

0g
Trans Fat:

0g
Unsaturated Fat:

0g
Cholesterol:

0mg
Sodium:

0mg
Carbohydrates:

0g
Fiber:

0g
Sugar:

0g
Protein:

0g
As always we like to show you some of the steps for those who like the visuals like we do. So here's a few of the easy peasy steps for this slow cooker chicken wings General Tso style recipe.
You most likely have all the ingredients you need in your cupboard.
Time to put it all in the slow cooker.
Time to take the chicken wings out of the slow cooker and broil them for a few minutes to get a bit of crispiness to them. That's how we like them anyways.
Once you've got them to the level of crispiness that you want it's time to dig in and enjoy these delicious slow cooker chicken wings, General Tso style. How could you resist them? I know I couldn't!
We hope you enjoy these chicken wings as much as we do! If you're looking for more ideas make sure to check out our Recipe section. Besides these delicious slow cooker chicken wings we've got other chicken recipes, beef, appetizers, simply sweet desserts, healthy recipes like smoothies and really there's something for everyone!
How about some Spicy Honey Glazed Chicken Drumsticks?
If you're hankering for something sweet we've got lots of those too like these yummy Chocolate Coconut Bon Bons
Those are just a few of our favourite recipes. Feel free to let us know which ones you liked and why!

By