Save Your Strength with All Natural Supplements
Superior Source can help you sleep and feel your best!
I do not sleep well and never have. I can remember being told to go to bed as a child and laying awake for hours in my room. It seems that I am genetically inclined to be a night owl. But most of the world doesn't like that. So with early hours getting kids to school and keeping up on school work and work, I need all the help I can get. Thankfully, my favorite supplement company, Superior Source, has me covered and keeps me healthy while at it with all natural supplements.
.
Disclaimer: This review was done by team member Emily. She was provided product in exchange for her honest review. All thoughts and opinions expressed herein are her own and were not influenced by the developing company and/or its affiliates in any way.
Best of Both Worlds
Their Sleep & Immune Microlingual supplement is formulated for better sleep and cold and flu protection. It has zinc that promotes recovery from the common cold and related symptoms. Vitamins D3, C, and elderberry are also added for enhanced immune system support and Melatonin for a restful night sleep. I did note that this does not have a ton of melatonin, only 5mg, but it is enough for an added boost to promote rest and recovery. Because we all know that sleep helps your body heal faster!
Don't miss the GIVEAWAY for a Prize Pack of these Supplements HERE
Zinc it Up with All Natural Supplements
Superior Source has two great Zinc supplements. The Advanced Zinc Lozenges contain a good punch of zinc which is an essential mineral required by more than 300 enzymes for the support of multiple systems and functions in the human body. In addition, studies have indicated that zinc promotes recovery from the common cold and related symptoms. The Zinc Plus Lozenjets are formulated with vitamin D3 as added protection for my health. The Zinc Plus Lozenges contain not only zinc and vitamin d3, but vitamin c and elderberry extract as well! These add up to a tasty lozenge that gives my immune system a great boost.
Drift Off Easily
I admit that I take a lot of melatonin in order to sleep. Thankfully I can use this Extra Strength Melatonin and only need one or two to feel myself becoming drowsy. It helps me fall asleep and stay asleep when I cannot naturally. It is also great for traveling! That jet lag doesn't stand a chance when I take melatonin to get in sync with the current time zone.
Also, do not miss out on this amazing Breakfast Skillet recipe HERE!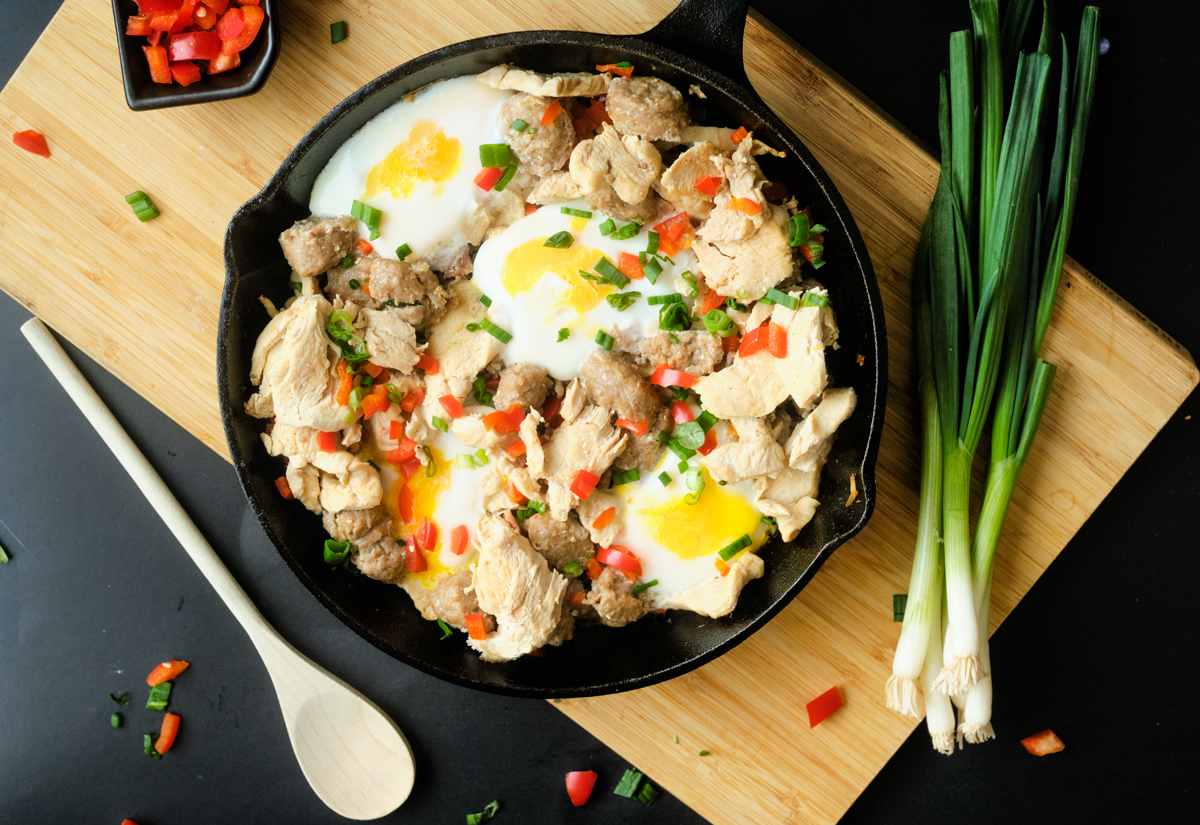 No Shot Boost
I love adding B12 to my diet. These tiny Microlingual tablets are so easy to take, they dissolve under my tongue in no time. B-12 is essential for top energy levels, heart health and mental clarity. Each tablet provides 2,500 mcg of Methylcobalamin, the "activated" form of B12. The innovative MicroLingual® delivery system is designed to make B-12 immediately available for immediate absorption. It gives me a nice natural boost of energy in the morning and helps my body run in tip top shape. It is like getting a vitamin shot at the doctor's except no needles! That is a definite win in my book. Plus there are no fillers and they are all natural supplements.
You Can't Beet it
Superior Source Beet Root + Apple Cider Vinegar powder delivers the nutritional benefits of beets and apple cider without juicing or drinking unpleasant-tasting apple cider vinegar. Benefits include Nitric Oxide Booster, Appetite Control, Increased Energy, Healthy Blood Pressure, and Better Circulation. Just mix and drink–making it the perfect way to get an extra boost of nutrients and energy in your cup! I prefer to add it to my smoothies or orange juice, but you can add it into anything; even just a glass of water.*
Don't Forget to PIN it!
Don't Miss Out
With spring time arriving, so do allergies and time changes, and all sorts of new stuff. I make sure to stay healthy and get my rest with the help of these all natural supplements. They are affordable enough to buy every month but are especially so right now! Right now, on Amazon, all of these supplements are an additional 25% off. You really cannot beat that!

By