Instant Pot Chicken Carnitas Recipe – Slow Cooker Option Too!
Enjoy this tasty Instant Pot Chicken Carnitas Recipe that also has a slow cooker option for those who love to slow cook. These chicken carnitas are so full of flavour and easy on your budget too as many of the spices if not all are probably already in your cupboard. So all you need is the chicken, tortillas and whatever garnishes if any that you want!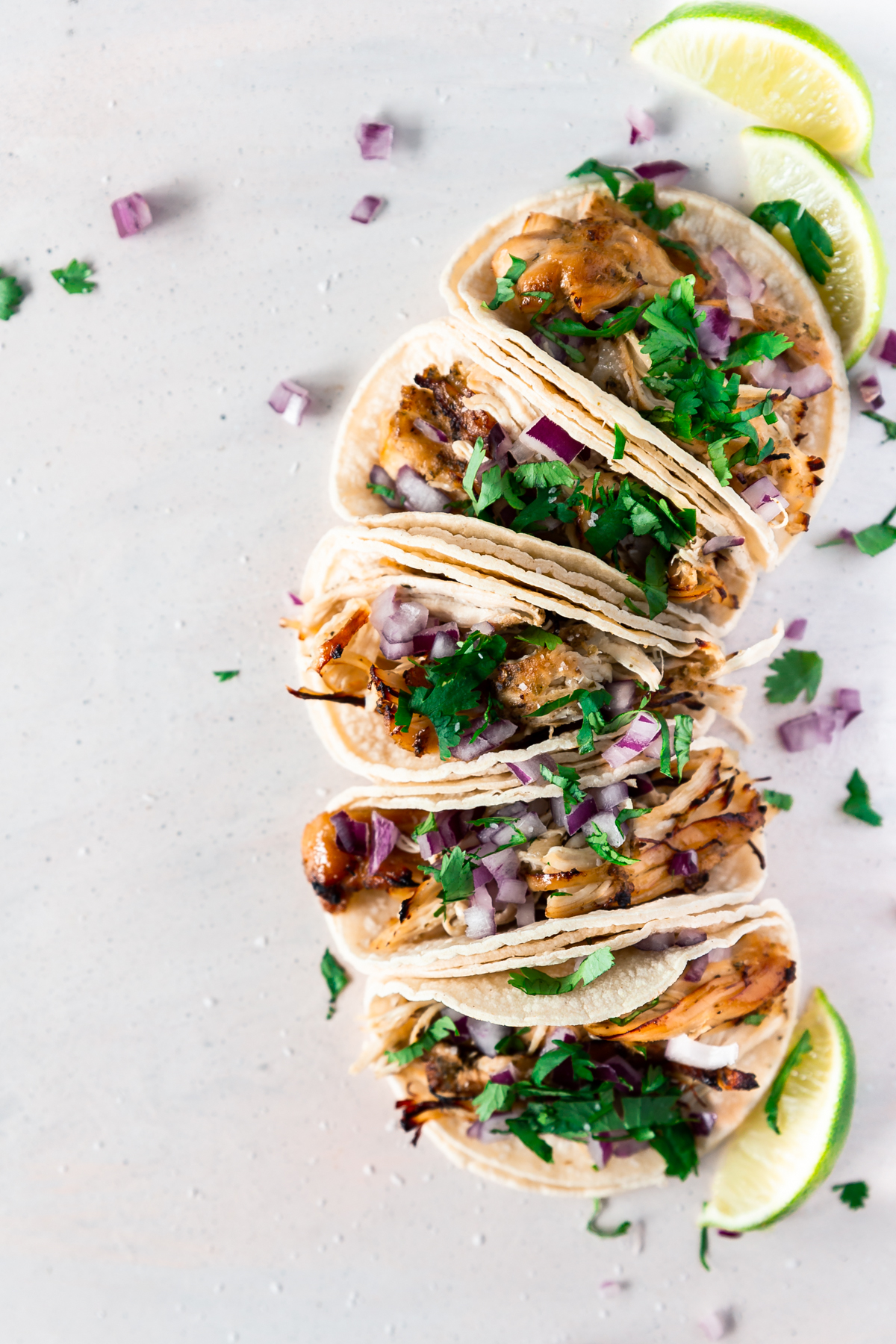 We eat a lot of chicken in this family because we love it, it's a versatile protein and because we only buy chicken Raised by a Canadian Chicken Farmer we know its top quality, has the highest standards of animal care, grain-fed and always hormone-free.
When I need some recipe inspiration I can always go to chicken.ca for some ideas. they have so many fabulous recipes. I particularly love their Quick and Easy recipes section because all too often that's what I need. Doesn't mean they never lack in taste so that means my family and I always have a tasty meal even if it's quick to make.
I've been using my Instant Pot more now that I'm getting used to it and because you can whip up a meal in no time. You do need to use the oven near the end just to crisp up the chicken but it's not a lot of time 5-10 minutes max.
I love all sorts of food but chicken really is my favourite protein so I wanted to make carnitas but instead of the usual pork I wanted chicken instead of course so that's how we got to this Instant Pot Chicken Carnitas recipe. You'll love how easy it is to make, so much flavour and everyone can put their own toppings on to suit their tastes. That's our kind of meal as we all like different toppings.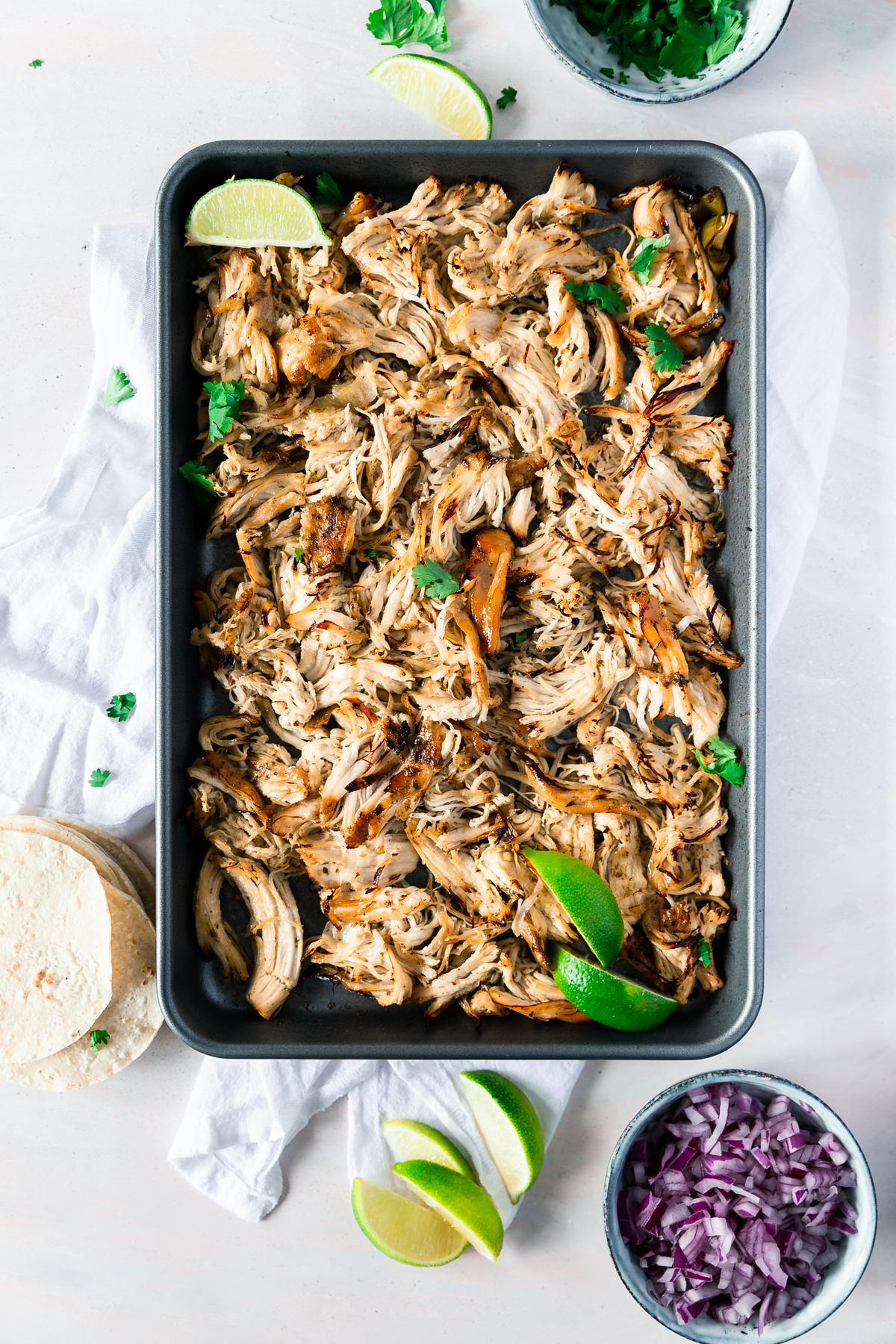 So who is ready to check out this Instant Pot Chicken Carnitas Recipe? I think you will love it as much as we do. To help make things even easier for you when it comes time to get ingredients use the Chicken Farmers grocery app. I never do my grocery shopping without it. You can get it HERE.
Yield: 6
Instant Pot Chicken Carnitas Recipe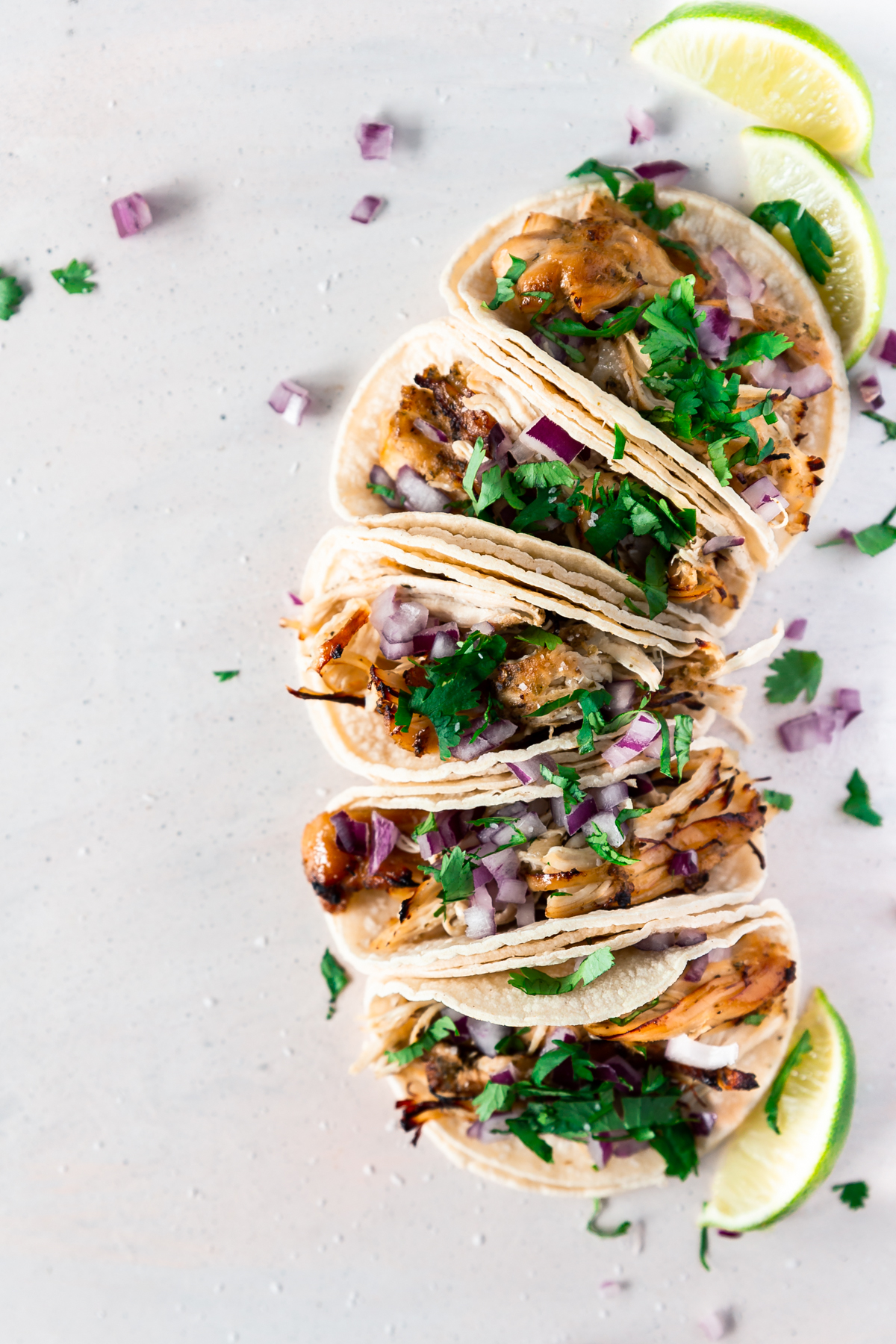 An easy to make and easy on your budget Instant Pot chicken carnitas that are full of flavour, will fill you up and are great as leftovers too!
Ingredients
2 lbs Boneless, Skinless Chicken Breast
2 Tbsp Kosher Salt
2 tsp Cracked Pepper
1 Tbsp Dried Oregano
2 tsp Cumin
1 Tbsp Olive Oil
1 White Onion, coarsely chopped
2 Serrano Peppers, seeded and chopped
4 Garlic Cloves, minced
1 Whole Orange, quartered
Water, as needed
Cooking Spray
Instructions
Rinse and pat dry the chicken breast, then season with the salt and pepper, pressing the seasoning into the chicken. In a small dish, combine the oregano, cumin, and olive oil, then pat down into the chicken.
Place the chicken in the bottom of a 6-qt Instant Pot, then top with the onion, serrano peppers, and garlic. Squeeze the oranges over the chicken, then drop the rinds into the Instant Pot. If the orange is a little dry, add up to ¼ cup of water, so that the Instant Pot will seal properly.
Set the Instant Pot to MANUAL for 20 minutes, and once finished, allow to naturally release for 10 minutes before quick releasing.
Heat the broiler to high and place the rack towards the top of the oven. Gently shred the chicken inside the Instant Pot, then transfer to a sheet pan greased with cooking spray. Ladle some of the liquid over the chicken, then broil for 5-10 minutes, or until the chicken is brown and crisp. Serve in tortillas with your favorite garnishes and enjoy!
Notes
If you'd like to do these in the slow cooker instead cook chicken for 4 hours on medium or high depending on your slow cooker.
Nutrition Information:
Yield:
6
Serving Size:
1
Amount Per Serving:
Calories:

298
Total Fat:

8g
Saturated Fat:

2g
Trans Fat:

0g
Unsaturated Fat:

5g
Cholesterol:

129mg
Sodium:

1375mg
Carbohydrates:

7g
Fiber:

1g
Sugar:

3g
Protein:

48g
Please note that we can not guarantee the accuracy of the nutritional information. They are a best guess calculation.
So was I right doesn't this Instant Pot Chicken Carnitas recipe look super easy to make? Even if it wasn't it would be so worth it but lucky for us all it is that easy! I'm craving some chicken carnitas right now and the best part is I could have some ready in less than 50 minutes!
Are you craving these Instant Pot Chicken Carnitas as much as I am now? Don't waste any time go and make them but if you can't right now just PIN this recipe for later!
Make sure to check out some of our other delicious recipes, we have everything from appetizers to desserts!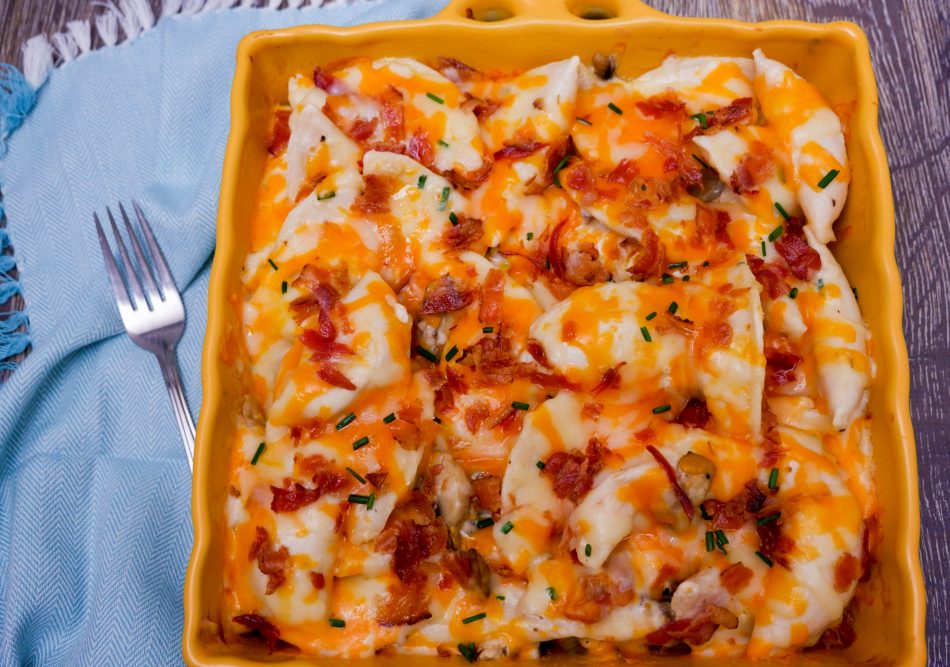 Or how about these yummy recipes?

How To Make Lemon Chicken In The Instant Pot

Cast Iron Chicken Pot Pie With Biscuits

Slow Cooker Chicken Meatballs Recipe

Instant Pot Chicken Breast Recipes

More info about Chicken Farmers of Canada can be found HERE

Facebook: Canadian Chicken, Twitter: @ChickenFarmers, Instagram: @ChickenDotCA; Pinterest:ChickenDotCA.

Disclosure: I am participating in the Chicken Farmers of Canada campaign managed by SJ Consulting. I received compensation in exchange for my participation in this campaign. The opinions on this blog are my own.

By