Instant Pot Chicken Breast Recipes
This list of Instant Pot Chicken Breast Recipes and other chicken cuts has tons of flavor packed recipes that are ready in mere minutes for any meal plan.
50+ Delicious Instant Pot Chicken Breast Recipes and Other Chicken Cuts
As you know, chicken is one of our favorite meats to cook with. There are simply tons of ways to cook it from baking and frying to grilling and casseroles. And, you guessed it - an Instant Pot! Simply said, my Instant Pot has become my new favorite way to cook chicken. Combine our love for chicken and my handy Instant Pot and it is a match made in Heaven!
You can cook delicious Instant Pot Chicken Breast recipes, and any other cuts of chicken for that matter, in a matter of minutes! The chicken comes out tender, juicy and loaded with flavor your family will love.
We have been going a little wild in trying chicken recipes in our Instant Pot and thought we would let you in on the deliciousness too! In our list below, there is a little something for everyone. We have yummy recipes using breasts, thighs, and legs. But, before we get to our list, we wanted to share a couple of own very favorite Instant Pot Chicken Breast recipes with you. Now, go ahead and grab your drool cloth! You are certainly going to need it by the time you get through the mouthwatering list below.
You will love this delicious Instant Pot Lemon Chicken Recipe! It is filled with a ton of flavor and a hint of tang that will have your taste buds singing. And, the best part is, it is easy to make using your Instant Pot. This yummy recipe pairs easily with any side dish you like. Our favorite is green beans. You may even like to serve it on a bed of rice and add a veggie on the side for a balanced meal. The sky really is the limit with this yummy recipe!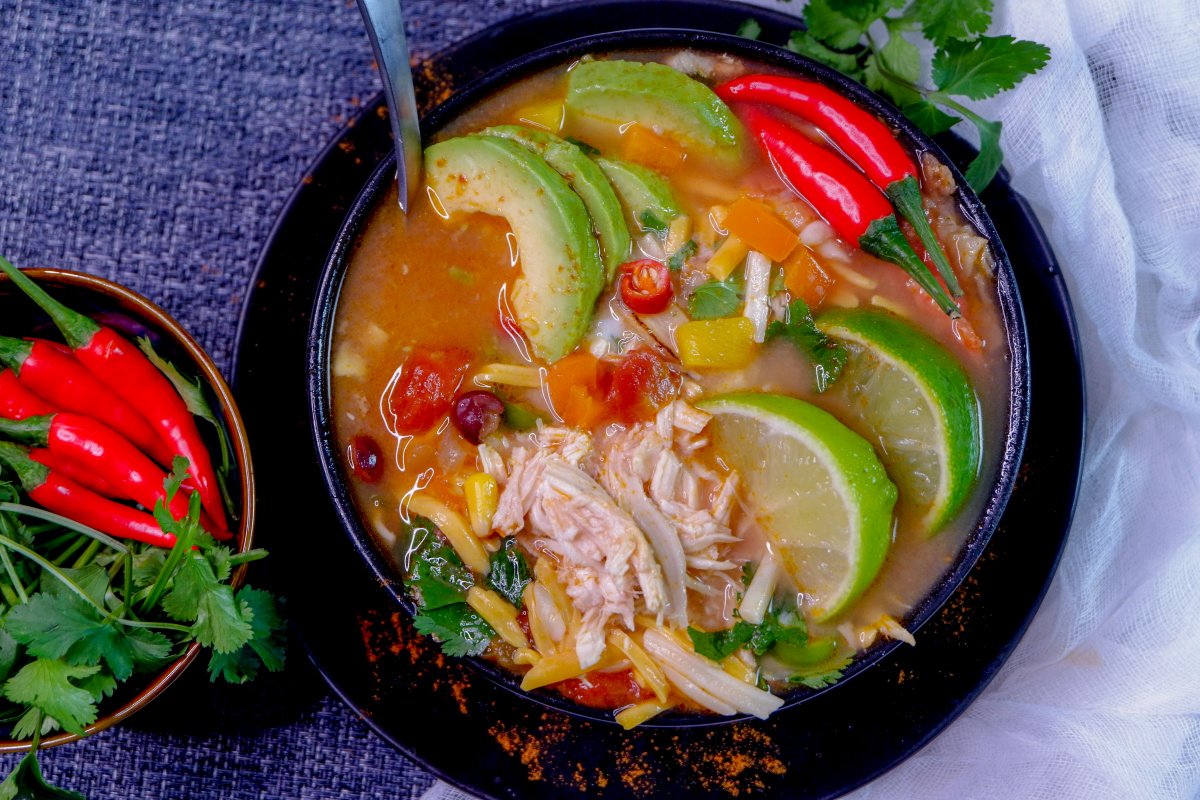 On a cold winter day, this Instant Pot Chicken Tortilla Soup will warm you inside out. It is the perfect comfort food and it takes only minutes to make using your pressure cooker or Instant Pot. You will love the spicy flavor, complemented with a little tang from the lime juice. YUM! This delicious soup is hearty enough to be served as the main course.
Keep reading below for more yummy Instant Pot Chicken Recipes!
Instant Pot Chicken Breast Recipes and Other Chicken Cuts
This list of Instant Pot Chicken Breast Recipes and other chicken cuts has tons of flavor packed recipes that are ready in mere minutes for any meal plan.

By