Have Healthy Holidays Easily
With all the "ick" going around this holiday season, it is more important than ever to keep myself loaded up on all the healthy vitamins and minerals my body needs. I, unfortunately, spent a solid month down sick already. Thankfully, I had my Superior Source supplements to support my body and help fight off the nasty bug I caught. I am still healing up fully, but I am determined to have healthy holidays and these supplements make it easy.
Clean, Pure and Simple
Why do I rely on Superior Source supplements to maintain and support my health? I know exactly what is in them. There are only 3 ingredients! And they are all clean. There are no fillers, binders, dyes or preservatives. No artificial anything, which I love. There are no weird chemicals and all the ingredients are GMO-free as well. And they source only the finest quality ingredients, like the top notch D3 in their vitamin D supplements. They even have kids vitamins that kids LOVE and have no gelatin, no cane sugar, no glucose syrup and no artificial sweeteners.
No Water Needed
For real! I take all my vitamins and supplements by letting them dissolve under my tongue. The tiny ones take maybe 30 seconds and the bigger ones not much longer than that. I love the MicroLingual® – "Under the Tongue Technology" that works fast. Plus, I love that it ensures none of my supplement is sacrificed to my stomach acid.
Don't Forget to PIN it!
Healthy Holidays Easily
See those bigger pills? They are DELICIOUS! Both the sour cherry and tangy orange are so tasty, I take a couple each day. Plus they dissolve in no time at all, though, admittedly, I do dissolve these in my cheek since they don't fit under my tongue. The tiny pills in the middle dissolve quickly and easily and soak into my blood stream directly. The ones on the end? Easy to put under my tongue and dissolve fast. Some don't taste the best but they go so quickly it is easy to wash it down after.
Quality and History You Can Trust
I had no idea that Superior Source has been in business since 1969. That is more than 40 years in business. They have been a part of the Natural Products Association since 1997 with a state-of-the-art GMP certified facility. I have never gotten a supplement that I felt was subpar. They have been making vitamins and supplements and improving them the entire time!
Check out this TASTY Caramel Apple Triffle recipe for the holidays!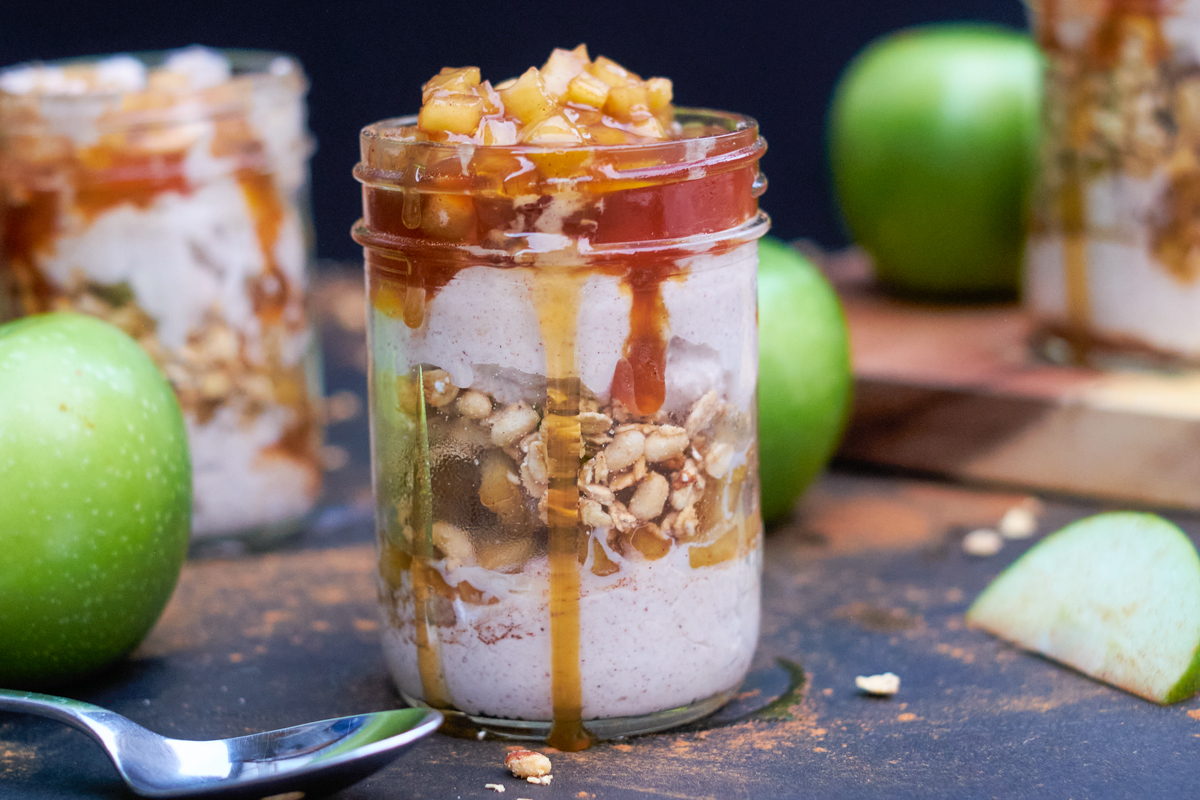 When and Where You Need Them
A also love that all of my supplements are reasonably priced. They are almost always cheaper than any of my previous brands. And when they are a better quality with the MicroLingual® delivery system ensuring I get 100% of the nutritional value, I really can't beat that. Plus there are now over 120 different vitamins and supplements to choose from. So I always know I'll find what I need. And when I can find them at Superior Source's Website, Amazon, iHerb, and other great retailers, I know I'll get them quickly and safely.

By