Halo Rover the All Terrain Hoverboard
Fun for the whole family
The Halo Rover from Halo Board is the new indestructible Hoverboard. It's a whole lot of fun for the family when you have a Halo Rover and it's made for families, guaranteed indestructible, aluminum board, indestructible non-flat 8.5 inch tires, board protecting halo wings and for the fun side, you can play music on the bluetooth speakers of the Halo Rover, track your GPS location, speed and better life!
It's no wonder the Halo Rover Hoverboard has made it on to Powered by Mom's Holiday Gift Guide.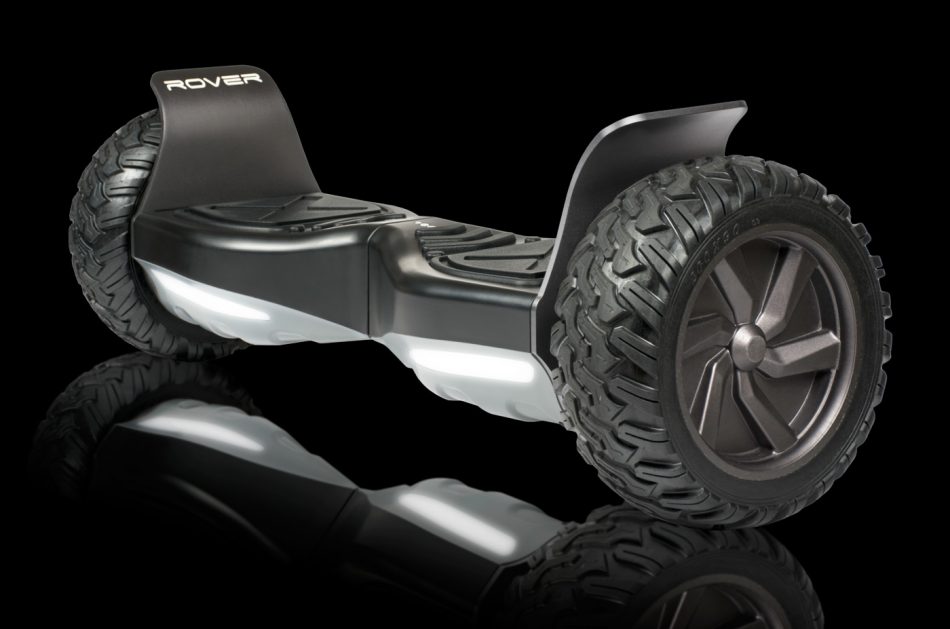 Designed and based in the USA it will not overheat or malfunction, UL certified firesafe LG batteries, US government approved UL certification, meeting or exceeding all safety standards. We love that there are three modes for the Halo Rover, learning, normal and advance mode. My hubby was the one most excited about this cool device so he got on it first and started with learning mode. He's only been on it a few times and already he's picking it up so quickly.
Here's a quick video with a close up of the Halo Rover hoverboard as he tried it out inside the house. We're also going to share a video of it outside as after all it's all-terrain but remember always safety first.
Of course my hubby thinks it's great that it also has bluetooth speakers which you will hear in the video above. It's controlled by the phone which we had someone else turn it on while he was on the Halo Rover.
He makes it look easy although in learning mode it is fairly easy, especially if you have good balance. We like that the tires are rugged and all terrain but of course like any tires whether it's on a vehicle or a hoverboard it can get slippery on ice.
The Halo Rover comes with it's own case which is great and helps to transport it as it does weigh 32 lbs but can hold up to 260 lbs.
I love the LED lights and those same lights can be turn signals which is handy when we were on our street and the occasional car came by. They at least could see that he was getting out of their way.
The top speed for the Halo Rover is 9 mph but as mentioned it has rugged tires, is all terrain and you can maneuver through snow, mud, grass or sand. However, as we like to consider safety first I didn't think it was a good idea to go over the uneven snow piles we have all around outside right now. It can go up to 10 miles on one charge which is about 2.5 hour charge and it can do climbing slopes of 20 degrees. Hubby has just done gentle slopes so far.
Let's take a look at the Halo Rover outside on concrete and in colder conditions. 
This video it's only the third time my hubby has been on the Halo Rover hoverboard and he's never been on for more than 20 minutes, not for a lack of wanting to do it, more for a lack of time. He's loving it though and he wants us all to ride it. Now that said he does have great balance, I'm not quite as steady on it yet. I'll need more time in learning mode, getting used to moving it with the slight movement of your knees and body etc.. It's really all in the feet and knees but oh so fun.
Good to know
Here are some things that are just good to know. The Halo Rover is heavier than a lot of hoverboards out there but there's a reason it's ranked best hoverboard for 2017. If you compare it to other off-road hoverboards though it's comparable in weight and price. You do pay more for it being all terrain and indestructible but it will last and the whole family can enjoy it. Little ones may have a harder time getting used to it, I'm not sure how they would do with the weight of it but for older kids, teens to adults it's definitely a ton of fun and well indestructible.
Overall we think it's outstanding and can't wait until we can all be in the advance mode! Make sure to check out Halo Rover on their site and all of their other fabulous boards like the Halo Board. GO HERE to check out their site. From now until February  2017 get $25 off any of their boards using code: POWEREDBYMOM. You can also get it on Amazon: http://amzn.to/2hDEUs5
Follow them on their social media channels.
Twitter | Instagram | Instagram 
Don't forget to check out our Holiday Gift Guide where you can see more great gift ideas like the Halo Rover All Terrain Hoverboard. Just click on the snowman below with the category you want to check out.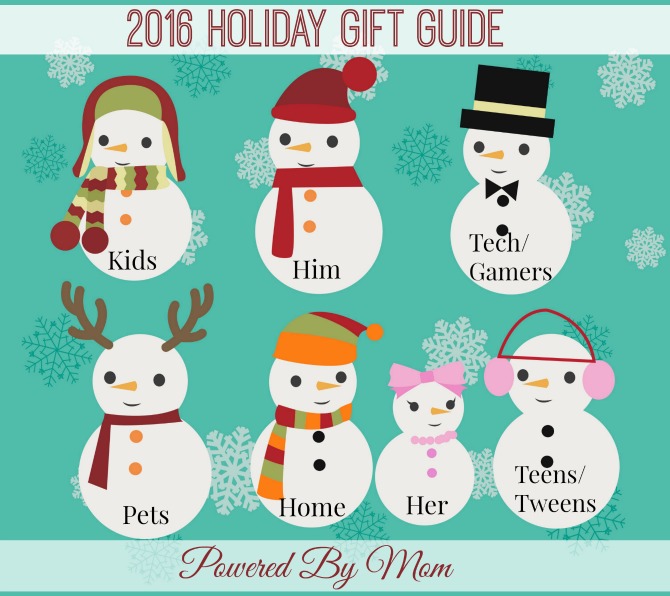 By