Powered by Mom's Grilled Chicken Strawberry Pizza Recipe
A yummy recipe for summer gatherings – Grilled Chicken Strawberry Pizza
When you think of summer backyard entertaining and firing up the BBQ for some yummy meals you might not think of pizza. I'm going to change your mind and tell you why a pizza like this grilled chicken strawberry pizza is the perfect recipe for summer gatherings in the backyard.
Think about all those fun summer get-togethers and the food that ends up on the patio table. It's the usual yummy fare of hamburgers, hot dogs, salad, grilled chicken etc.. The food is either grilled on a BBQ, easy to put together and/or yummy food you can eat with your hands. This grilled chicken strawberry pizza recipe is all that and more!We love having this grilled chicken strawberry pizza as one of our backyard summer meals. It's easy to make, you can eat it with your hands, no cutlery required and it's easy to customize a pizza for those with food allergies or picky eaters. I've made it even easier by just using Naan as the pizza crust. I love using the Naan as it's not too thick or thin and you can get plain or garlic infused Naan. The individual sizes are convenient so everyone can put exactly what they want or don't want on their pizza. Although I love this recipe just the way it is.
When buying chicken I always look for chicken Raised by a Canadian Chicken Farmer when I buy chicken as I can trust the quality. Canadian chicken is grain-fed, free of hormones and steroids. That's important for me to know what's not in what I feed my family. To find out more and/or to get some recipe inspiration make sure to stop by their website Chicken.ca. I also take full advantage of their grocery app, it just makes my grocery shopping that much easier. Download the free app HERE.
Are you ready to check out this recipe?
Yield: 2 pizzas
Grilled Chicken Strawberry Pizza Recipe
Grilled Chicken PIzza with Strawberries
Ingredients
Naan bread (normally come in two packs)
1/4 cup of poppy seed dressing
1/2 cup of mozzarella pearls
A few fresh basil leaves
1/2 cup of sliced strawberries
Chicken Breast (boneless, skinless)
1 tablespoon of olive oil
Pinch of salt
Pinch of pepper
Instructions
Start your grill to a medium heat to warm up. Now grab your chicken and put it into a small bowl. Add in your olive oil and flip the chicken until it is coated. Now add on your salt and pepper if you want to your chicken breast. Take it out to the grill and let your chicken cook for about 4-5 minutes on each side. Cook it until the chicken is done in the middle depending on your grill and settings. Once it's done bring it in and let it cool.
Prep your pizza. Have your toppings out and ready to go. Grab your naan bread and add some mozzarella on top of it. Now get your chicken and slice it thin. Add some chicken to the top of the pizza as well.
Place the pizza on tinfoil on the grill at a lower heat. It should take about 3-5 minutes. Watch the pizza on the rill. Once the cheese starts to soften you can put the naan bread on the grill to get it a bit crispy if you want and golden. You have to keep your eye on it as each grill is different.
Let cool for a minute. Now place your basil on top and also strawberries. You can now drizzle your poppy seed dressing on top of the pizza. Cut it up and enjoy a fresh, light, and savory taste that's perfect for summer days.
Notes
You can use Naan like we did or pita bread or if you really want pizza crust.
While I like the poppyseed dressing with this you can skip it or use a white sauce or a different dressing. You can also just add more fresh herbs. It's a versatile recipe that can easily be adapted to your tastes.
I told you wasn't that easy? Now you can cut it up into slices if you want to share or make it easier to eat. After that no cutlery required. That's why it's perfect for those summer backyard get-togethers. No need to turn on the oven, grill it all or you can even toast the Naan in a toaster. Put your favourite toppings on and sit down on the patio and enjoy family, friends and some yummy food!
Just had to tempt your tastebuds a bit more. You can skip the dressing if you want but it's so good with this pizza!
Now for dessert after all that chicken! My personal and a family favourite is this
Crème Caramel Recipe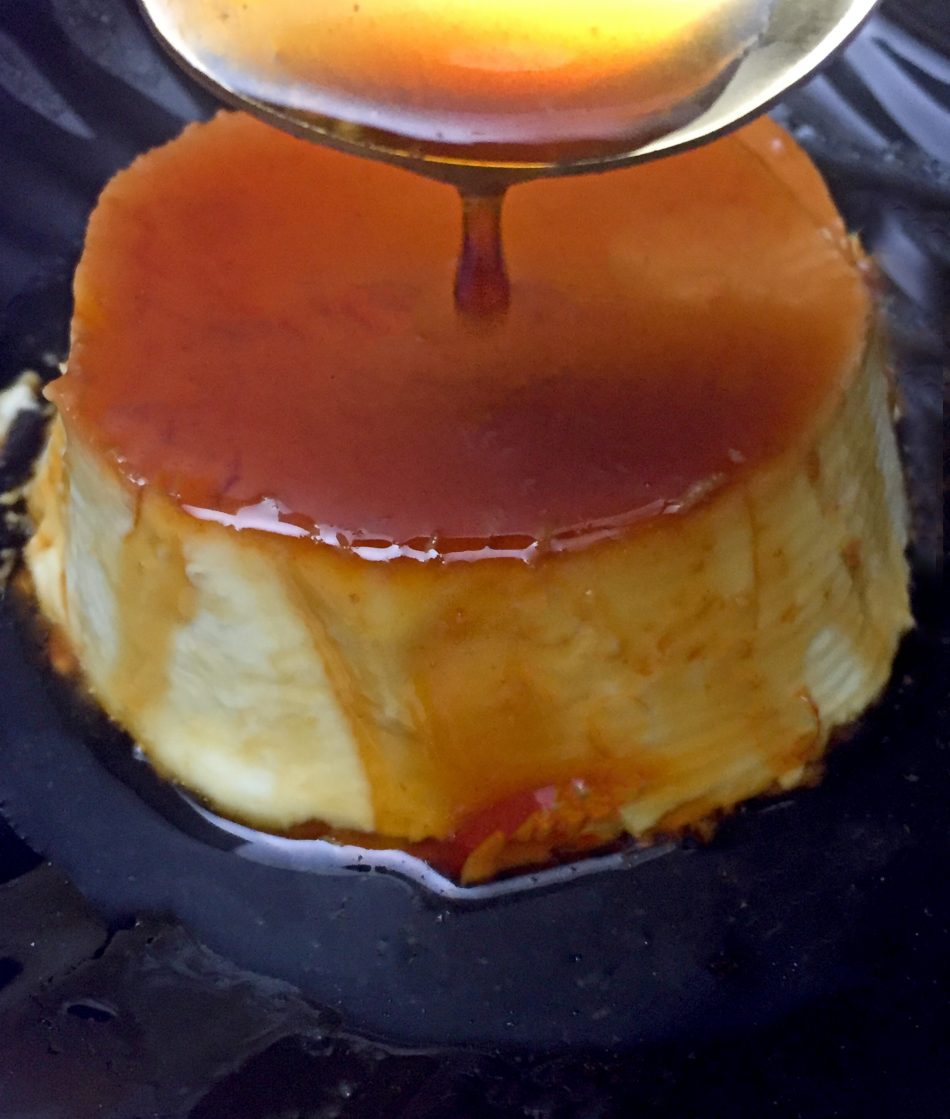 Disclosure: I am participating in the Chicken Farmers of Canada campaign managed by SJ Consulting. I received compensation in exchange for my participation in this campaign. The opinions on this blog are my own.

By