Easy & Sinfully Delicious Gluten Free Chocolate Mug Cake Recipe
This Gluten Free Chocolate Mug is so tasty and it only takes 3-5 minutes to make!
How many desserts though can you make in so little time that are so delicious? This gluten-free chocolate mug cake is one of the easiest dessert recipes you'll ever make. The cake comes out rich, moist and yes sinfully delicious!
Serve with some strawberries or other berries, ice cream or dust with cocoa powder etc.. and it even looks like a fancy dessert. Be warned though this gluten-free chocolate mug cake is decadent and rich, it will fill you up quickly. It's the perfect dessert for sharing, or not.
Now I say this gluten-free chocolate mug cake is ready 3-5 minutes because we all know that temperatures on microwaves can vary. Just make sure you've got your ice cream ready to serve with this heavenly dessert. It's not a family favorite. I love that it's gluten-free and really you don't need to use much sugar either!
Print
Chocolate Mug Cake
Prep Time:

1 minute

Cook Time:

2 minutes

Total Time:

3 minutes

Yield:

1

Mug Cake

1

x
---
2 tbsp

butter

1/3 cup

dark chocolate chips

1 tsp

dark cocoa powder

1

egg

1 tbsp

brown sugar

1 tsp

vanilla
Powdered sugar, if desired
Strawberries, if desired
Strawberry Ice Cream Topping, if desired
---
Instructions
Place butter in a microwave-safe mug and heat in microwave until melted.
Remove from microwave and immediately stir in the chocolate chips and cocoa powder. Stir, allowing the chocolate chips to melt.
In a separate small bowl, whisk the egg, brown sugar, and vanilla together.
Pour the egg and sugar mixture into the mug of chocolate and butter. Stir until well combined.
Place mug in microwave and heat for approximately 1 1/2 to 2 minutes on high. Do not overcook!
Remove from microwave and either serve in the mug or invert onto a plate. (To invert – use a butter knife to go around the edge to loosen the cake. Place saucer on top of mug and flip over.)
Top with a dusting of powdered sugar and serve with fresh strawberries and ice cream, if desired.
---
Recipe Card powered by
For those who are visual learners like I am here are some in process photos for you of the gluten free chocolate mug cake. Melt butter in microwave and then add chocolate chips right away to melt in the hot butter.
Add to your mug of choice. Make sure there's enough room for the cake to expand up but not overflow. The cup should be no more than half full, a little less even.
Don't overcook as it will harden. This is meant to be super moist. Once it's ready use a knife to loosen the sides and hold a plate to cover the top and turn over.
Make sure to pin this recipe!
Top with your favorites but since it's so rich we LOVED the vanilla ice cream and strawberries with it.
Seriously divine and everyone was so delighted with it. I made it for Valentine's Day and my hubby and daughter oohed and ahhed out how yummy it was but also how fancy it looked 😉 What they don't know and all that right?
In addition, you can drizzle Strawberry Ice Cream Topping on the ice cream and strawberries to add a delicious burst of strawberry flavor. I"m also thinking of having it with toasted coconut and coconut ice cream because chocolate and coconut= this mom is in heaven. If you make it let us know how you like it!
Seriously, what is there not to love about a super easy dessert that is sinfully good? It's so rich and chocolate-y and your topping choices are endless. My teen-ager has taken to making this dessert whenever she has a craving chocolate cake. She tops it with whatever she can find, ice cream, whip cream, whatever catches her fancy. I think I created a mug cake monster but again it's just so darn easy and tasty!
If you make it let us know how you like it. Make sure to try some of our other tasty recipes in our recipe section full of desserts of course, appetizers and everything in between.
Here's just a few of our tasty treats:
Homemade Donuts Recipe: Maple Pumpkin Maple Creme
Mini No Bake Lemon Cheesecake Recipe
How To Make Cake Pops With Store Cake Mix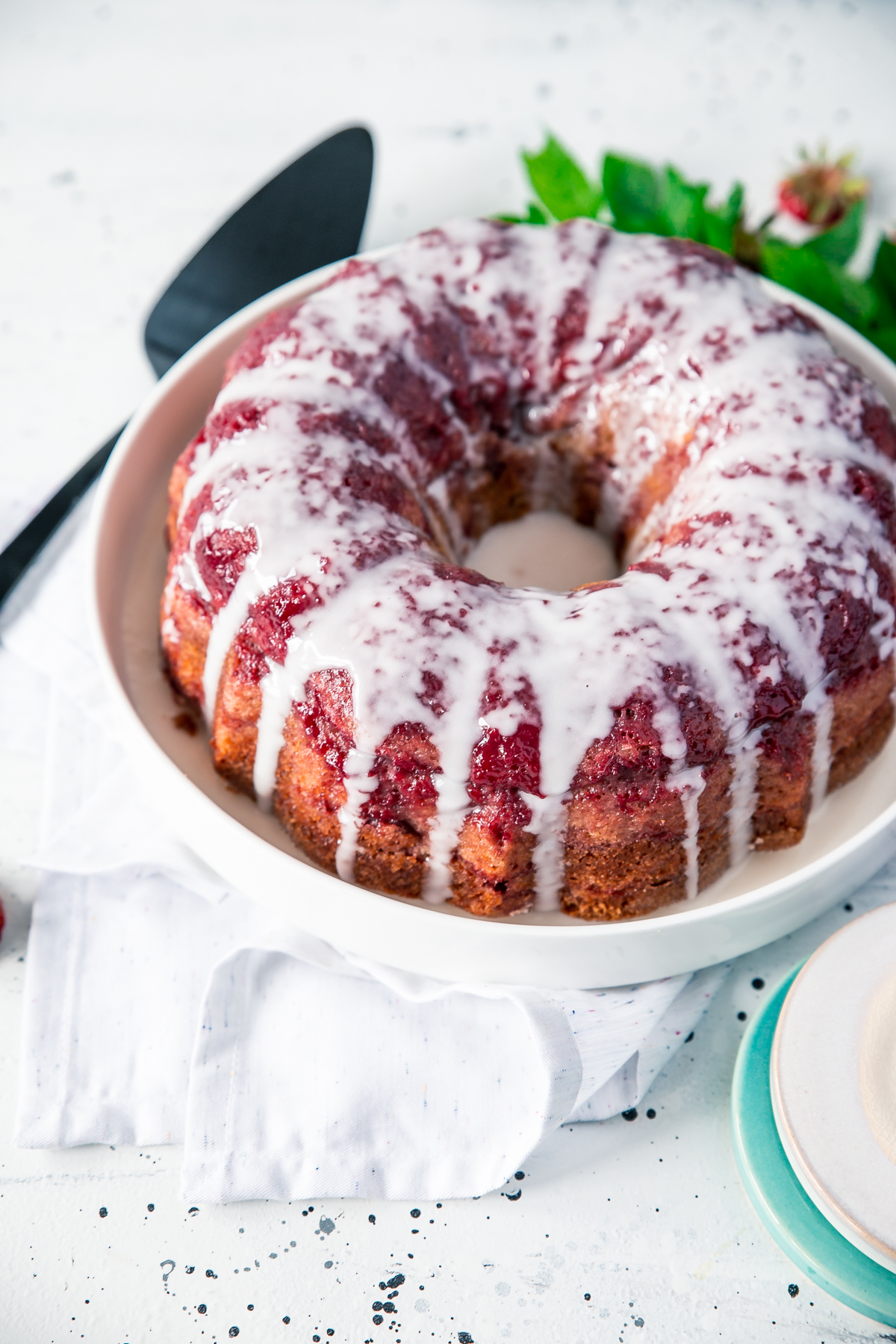 By