Do you have a fitness goal for 2016?
It's not just about exercise although that's part of it but it's about what you eat and how much you eat! I personally own this program and love it as it takes the guess work out of how much I should eat and what I should eat. I also love the exercise programs workout DVDs each workout is only 30 minutes.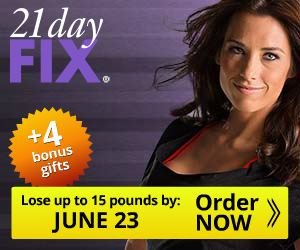 Don't you deserve 30 minutes each day to be healthier? I think we can all give ourselves 30 minutes, even busy working moms like myself, we need to make the time as it benefits not just ourselves but our families too when we're healthier and happier! GO HERE to find out more about this program and take advantage of the deal and get the FREE gifts!
This post contains affiliate links.

By