Check out the latest and GREATEST bags from Thirty-One Gifts
Looking for a fashionable bag that meets the many demands life throws at you?
Check out the Studio line from Thirty-One!
I have a love affair with bags. Not just any bags, mind you... My bags must meet two very important criteria: 1) They MUST be cute, 2) My bags MUST be functional! I'm a busy mama and I don't have to time to fumble thru my bag for keys or pens. I need a bag that has "a place for everything". However, I still want my bag to reflect my style. Studio Thirty Bags are rocking my world on BOTH counts!
While I feel completely justified in my love for cute bags, my sweet hubby just doesn't get it. He has carried TWO wallets in the 25 years we have been together. Granted with the quality of bags I get from Thirty-One, I could carry the same one for years but... Well you know. I am woman. Woman likes change! 🙂 With the newest line from Thirty-One, change is as easy as 1-2-3 AND it's super affordable!
About Studio from Thirty-One:
Choices, choices! Let our design team help you put together your perfect purse: Start with this coordinated bundle of one Modern body, one flap and one strap from our custom Studio Thirty-One Collection, specially chosen by our in-house designers to be right on trend. The most versatile handbag in our line, its flaps and crossbody or shoulder straps are fully interchangeable to switch out your look in a snap! Add stylish flaps, straps and personalization to your Studio Thirty-One order for the freedom to redesign your perfect bag for day, work, weekends, travel, shopping and more!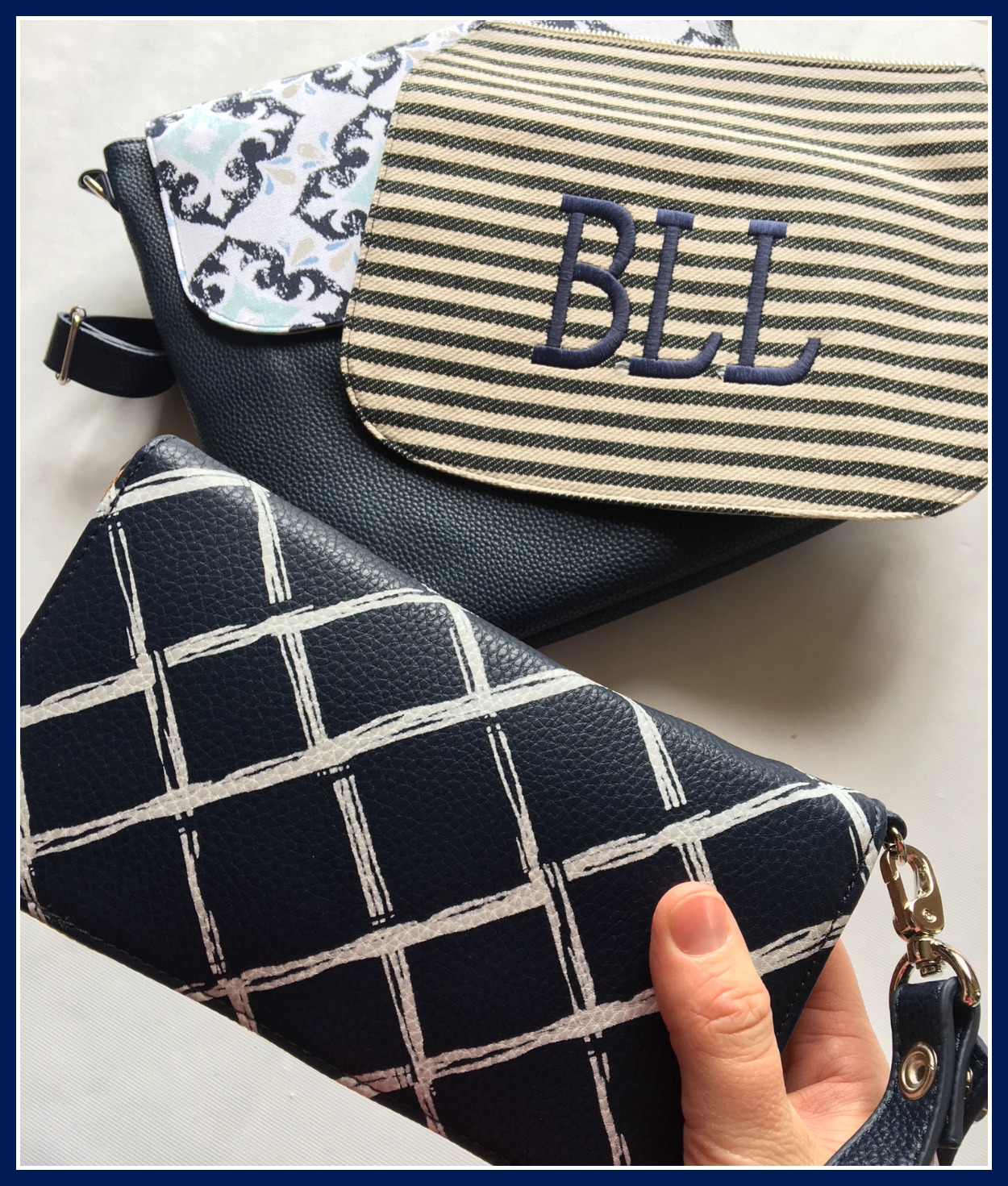 Thirty-One has created the PERFECT bag for us ladies who go from sweet to sassy! Studio offers a wide variety of flaps that are super simple to change out on their super soft bags! You can go classy for a business dinner or change that flap and go out for a girls night with the clan! The choices are endless!
Why I love Studio Thirty-One:
First (and most obvious) -CHOICES CHOICES CHOICES! I can buy one quality bag and change the look anytime I want with a simple zip!
POCKETS! I LOVE the pockets! The one on the outside houses my smart phone perfectly! It keeps my phone within reach no matter where I am. We moms know, that phone has to be accessible in case one of the babes calls!
It's roomy enough to fit everything I need! Again, as a mom, I may have everything in my bag from a pacifier to a matchbox car. I don't necessarily like the HUGE bulky bags, but this bag from Thirty-One catches it all with room to spare.
VERSATILE! I can change out the straps with a snap to go crossbody or traditional!
Monogramming makes the flap pop!
You need a wallet with that new bag!
I'm trying out the All About the Benjamins wallet from Thirty-One along with my Studio bag. I can't say enough how much I LOVE this wallet! The open design keeps everything in eyesight, right where I need it. There are plenty of places to keep cards without having to cram three in one slot (one of my pet peeves!).
All About the Benjamins Key Features:
Pebble faux leather
Poly satin lining
Zipper closure
12 credit card slots, two bill slots and an ID window
Interior zipper pocket and an open compartment
Approx. 4.75"H x 8"L x 1"D
This wallet is super versatile! I can carry it in my Studio bag or I can attach the wristlet strap and just carry the wallet. LOVE that feature for when I'm just running in a store quickly! The zipper closure ensures that what I place in my wallet stays put. No worries about losing identification or "Benjamins" with this sturdy wallet!
Go here and see the MANY options Studio has to offer and go ahead and pick out a few flaps! You'll be glad you did!
Want to WIN a Studio bag from Thirty-One? Check back on Friday to see how you can WIN!
Check out the fabulous recipes Powered by Mom has cooking!
By