Coffee Cupcakes with Cocoa Buttercream
Coffee lovers and even those who don't love coffee you might just be surprised by these yummy coffee cupcakes with cocoa buttercream. They are definitely a coffee lover's dream with soft and fluffy cupcakes and decadent cocoa buttercream.
You can have your morning java in a cup or in cupcake form or better yet have them together! This is dessert at it's finest but I'm totally biased too because I like my coffee and cupcakes with a yummy cocoa buttercream that is not overly sweet is perfect in my opinion!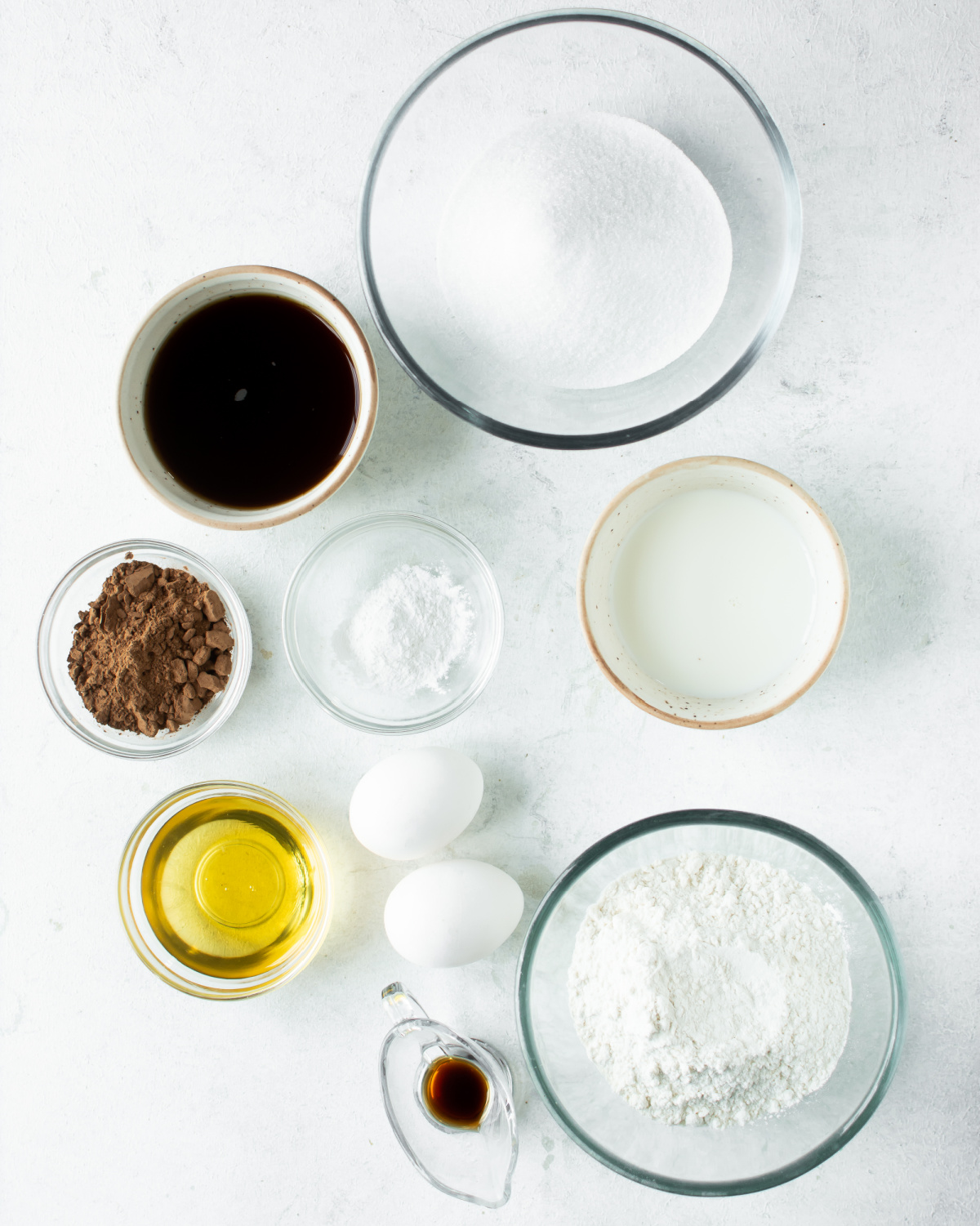 Why you'll love these coffee cupcakes:
It's a simple make it from scratch coffee cupcake recipe
You can make them as strong or mild of a coffee taste as you like
The ingredients are all fairly common ingredients that you probably already have in your kitchen.
The cocoa buttercream is smooth, delicious and not overly sweet
They taste so delicious!
PIN this Coffee Cupcakes with Cocoa Buttercream Recipe!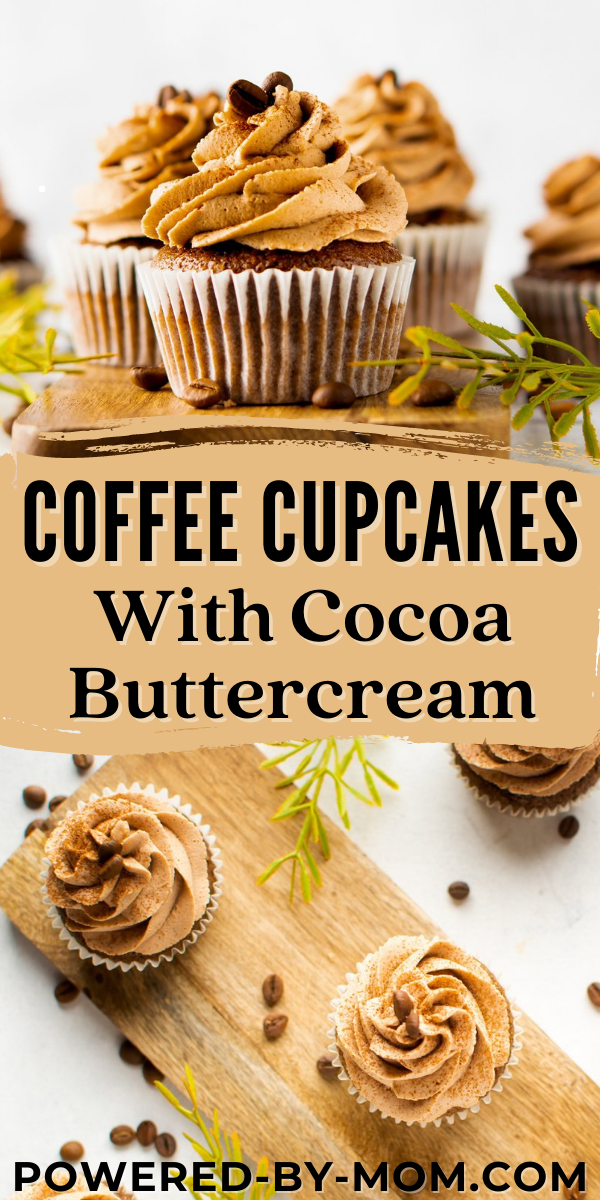 Tips for making coffee cupcakes with cocoa buttercream
Make sure your butter is at room temperature! If it's too cold it won't blend into the batter properly. I suggest taking it out at least 30 minutes prior to starting your prep
Cupcakes must be completely cooled before you finish them with the buttercream unless of course you like your frosting all liquid-y and what not. Seriously let the cupcakes cool first.
Want a strong coffee taste? Add more instant coffee but don't add more hot water. You can also add a bit of salt to counteract any additional bitterness from the extra coffee.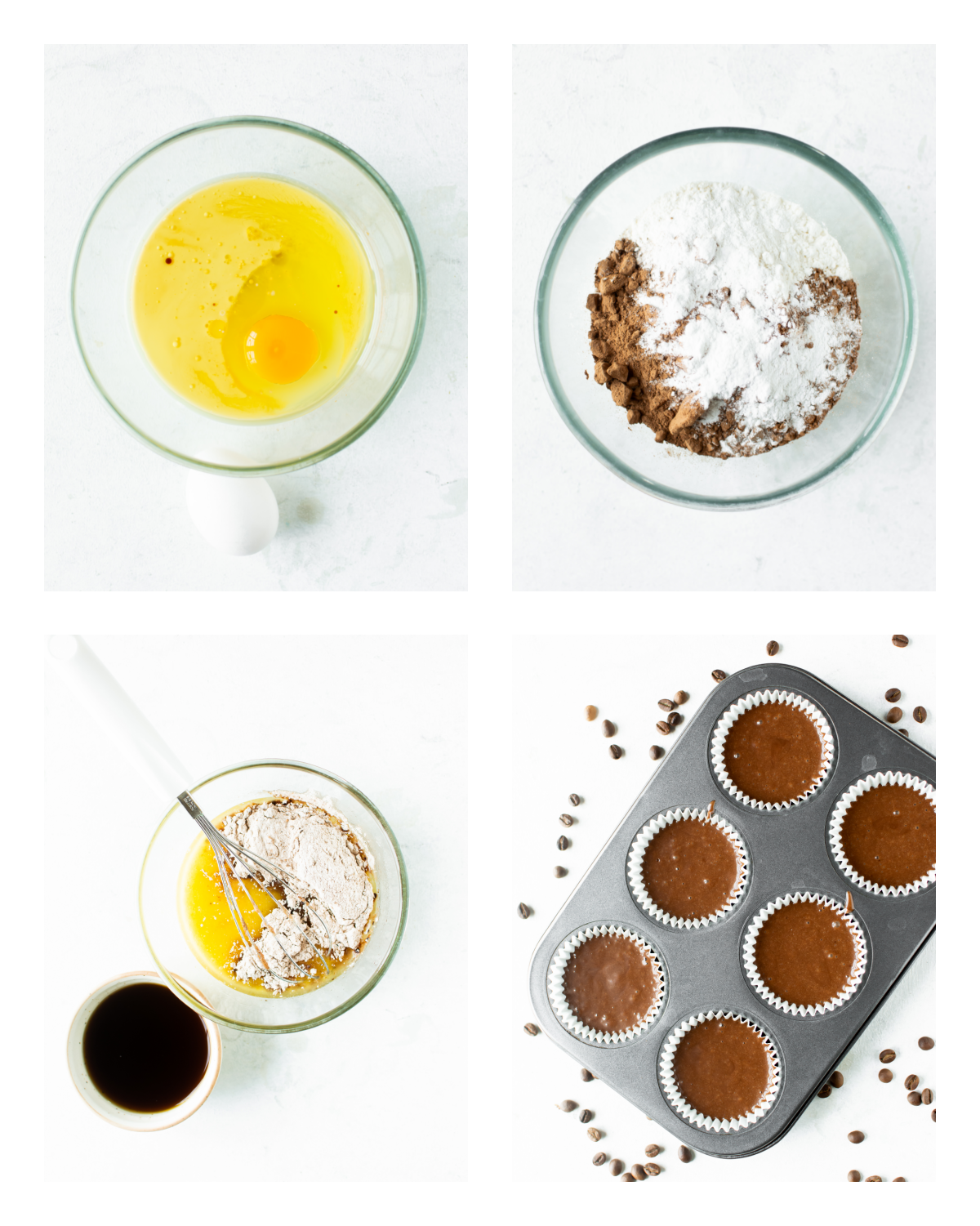 Make sure to check out our other delicious recipes like the following:
Recipe for Caramel Apple Dump Cake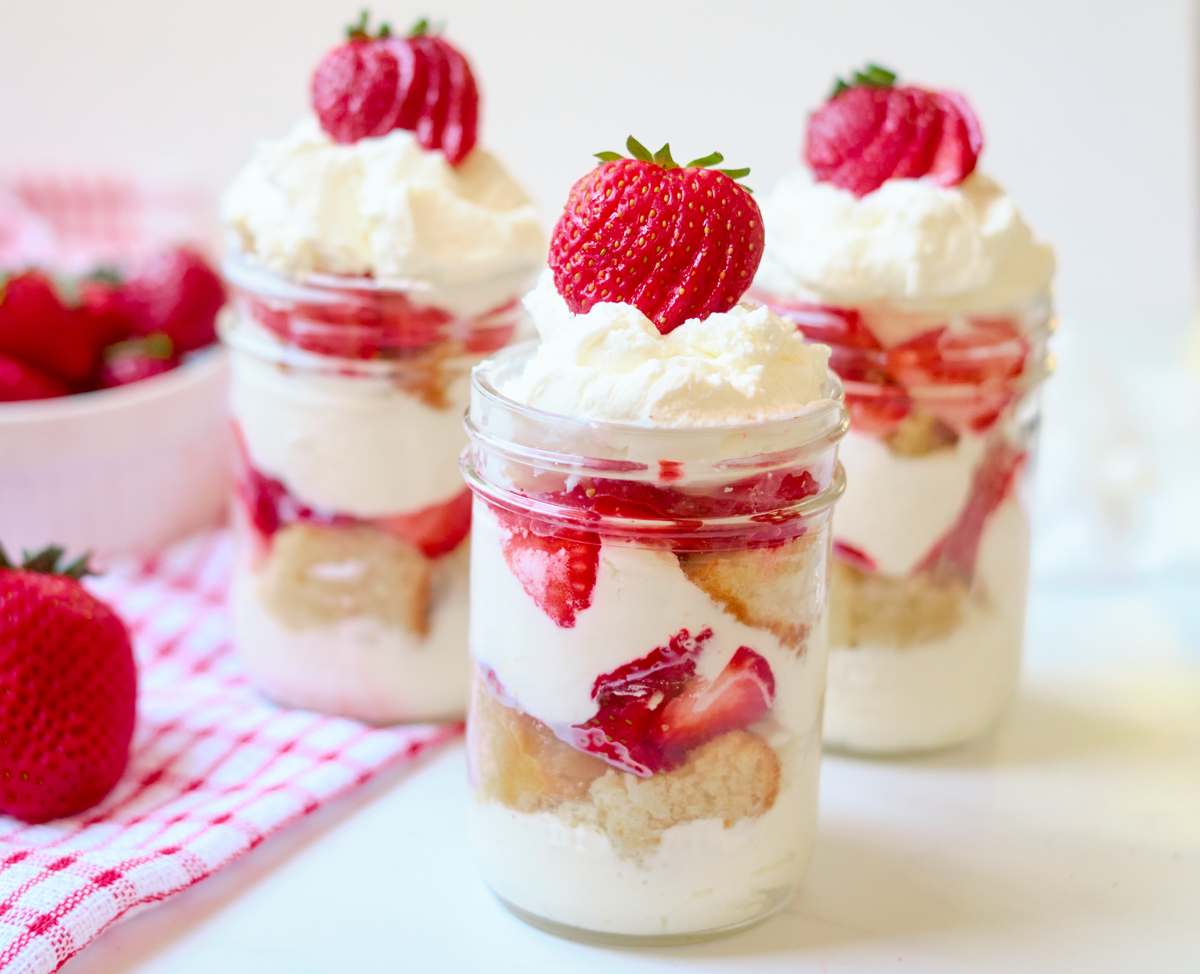 Easy Snickerdoodle Cupcake with Homemade Caramel Sauce
Cocoa Buttercream Frosting Tips
Once again you will want your butter at room temperature before you make the cocoa buttercream. It will be light and creamy if it is and will definitely mix better.
Again, be sure your butter is at room temperature before you make your frosting. The frosting won't mix properly or get light and creamy if the butter is cold.
I like using the Ateco 849 tip for my buttercream which you can get on Amazon
How to store your Coffee Cupcakes
While these coffee cupcakes don't last long in our home they generally aren't all gone on the first day so we do have to store them. We store them at room temperature, but they have to be covered. We put them in a cupcake carrier to store them because it has a lid high enough that it doesn't mess the buttercream. You can also store the cupcakes n the fridge for a few days but they taste better at room temperature.
Can you freeze cupcakes?
Yes you can but I personally don't feel it's ideal. If you do freeze your cupcakes, put them on a baking sheet and freeze for up to 60 minutes. This will help the buttercream to set in a frozen state and then you can individually wrap them without smushing (just seems like the right made up word lol) the buttercream. You can freeze up to a couple of months.
Okay let's get to this coffee cupcakes with cocoa buttercream frosting shall we?
Yield: 24 cupcakes
Coffee Cupcakes with Cocoa Buttercream
Coffee lovers (and maybe even those who don't love coffee) you will enjoy these decadent and yummy coffee cupcakes with cocoa buttercream!
Additional Time
30 minutes
Total Time
1 hour
40 minutes
Ingredients
Cupcakes:
2 ½ cups All-purpose flour
1/4 cup Cocoa Powder
3 tsp Baking powder
2 cups Superfine / Caster Sugar
Pinch of salt
1 cup Milk
1/2 cup Oil
2 Eggs
3 tsp Vanilla extract
3 tsp Instant Coffee
1 cup Hot Water (boiled)
Frosting:
2 cups Butter -
4 cups Superfine / Caster Sugar
2 tsp Cocoa powder
2-3 tbsp Heavy Cream
Topping and Decoration:
Coffee Beans
Cocoa powder – to dust
Instructions
Cupcakes
Preheat the oven at 350 F / 180 C and line your baking tray with cupcake liners.
In a bowl, add in the dry ingredients - flour, baking powder, superfine sugar, cocoa powder, and salt and keep aside.
In another bowl add in the wet ingredients - oil, milk, vanilla extract, and eggs and mix well.
Now add in the flour mixture in batches, slowly. Mix coffee in the hot water and add this along with the dry mix in batches and mix till it's fully incorporated.
Using an ice cream scoop, scoop out the batter and fill your liners till 3/4 full.
Bake for 20-25 mins or until a toothpick inserted in the middle comes out clean. Once baked, let them completely cool down.
For the buttercream:
Cream the butter using an electric mixer until it's creamy; add in the sugar (in batches) and beat until the mixture has a smooth consistency. Add the cocoa powder and heavy cream mix
well.
Fill the buttercream in a piping bag and pipe a tall frosting on your cupcakes (I am using an open star tip nozzle here)
Top each cupcake with coffee beans and dust a little cocoa powder on top.
Notes
Instead of dusting the finished cupcakes with cocoa powder you can dust with the instant coffee powder if you want a stronger coffee taste.
Alternatively you can also add chocolate shavings on top milk, dark or white chocolate whatever you prefer.
Nutrition Information:
Yield:
24
Serving Size:
1 cupcake
Amount Per Serving:
Calories:

390
Total Fat:

20gg
Saturated Fat:

14gg
Carbohydrates:

36gg
Sugar:

8gg
Protein:

2gg
There you have it our coffee cupcakes with cocoa buttercream, oh my so delicious and of course they pair well with a ahem cup of coffee. I personally like to have it with my mocha or latte.
The cupcakes are fluffy, full of flavour and dare we say moist. Sorry but I can never think of a better word and I personally have no issue with the word when it fits.
If you try our coffee cupcakes recipe make sure to let us know if you liked it or not and if you did any variations that you loved or even hated, feel free to share!
By