Cherry Pineapple Fluff with Coconut Recipe
No-Bake Dessert
If you're looking for an easy and yummy dessert than look no further than this Cherry Pineapple Fluff with Coconut. It's so delicious, my only regret is that I did not try this sooner! I'm not a big marshmallow fan (I know) so that's what deterred me from making this Cherry Pineapple Fluff but oh boy I'm so glad I've made it now and it did not last long with my family. It's a great summer dessert but I'd eat this yumminess any time!
No-Bake Desserts are Awesome
We love that this cherry pineapple fluff is also a no-bake dessert. It's just so darn easy to put together and no oven required which is a bonus especially in the hot summer months which is what I'm experiencing right now as I write this recipe. In fact the Pacific Northwest just experienced this week extraordinarily high temperatures, beating out Houston and other areas for high temps from Vancouver, BC to Seattle WA.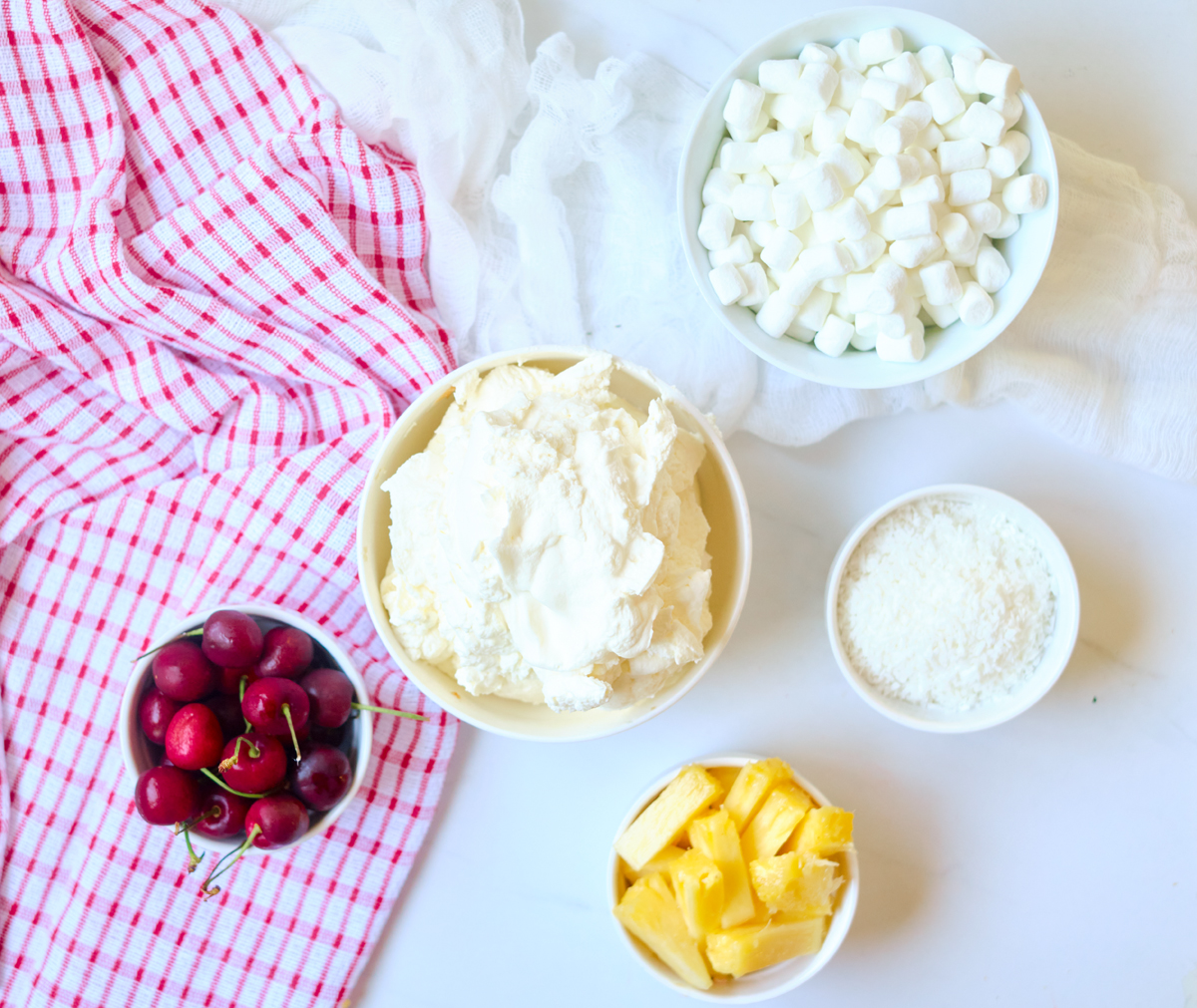 So we're all about NOT turning on the oven and still enjoying some tasty and refreshing treats like this cherry pineapple fluff. It's a bit addicting and this is coming from someone who doesn't love marshmallows too!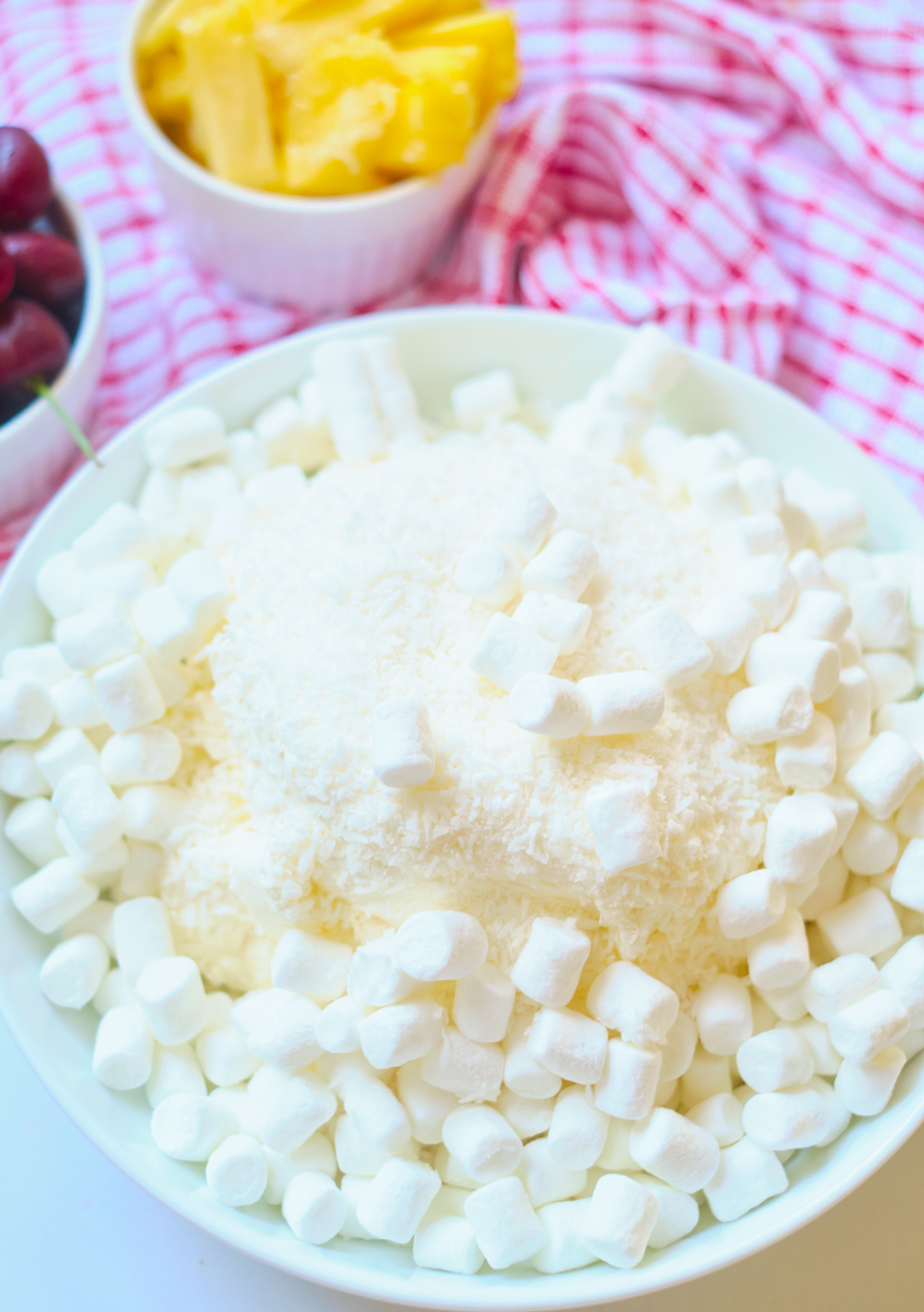 Of course because I love coconut as well I just had to add coconut to this cherry pineapple fluff, it's like a tropical treat. I can almost imagine being on the beach looking at the clear blue ocean water, almost but hey at least I get eat a yummy dessert right?
Make sure to PIN this delicious recipe!
Don't forget to check out our other yummy recipes like the ones below!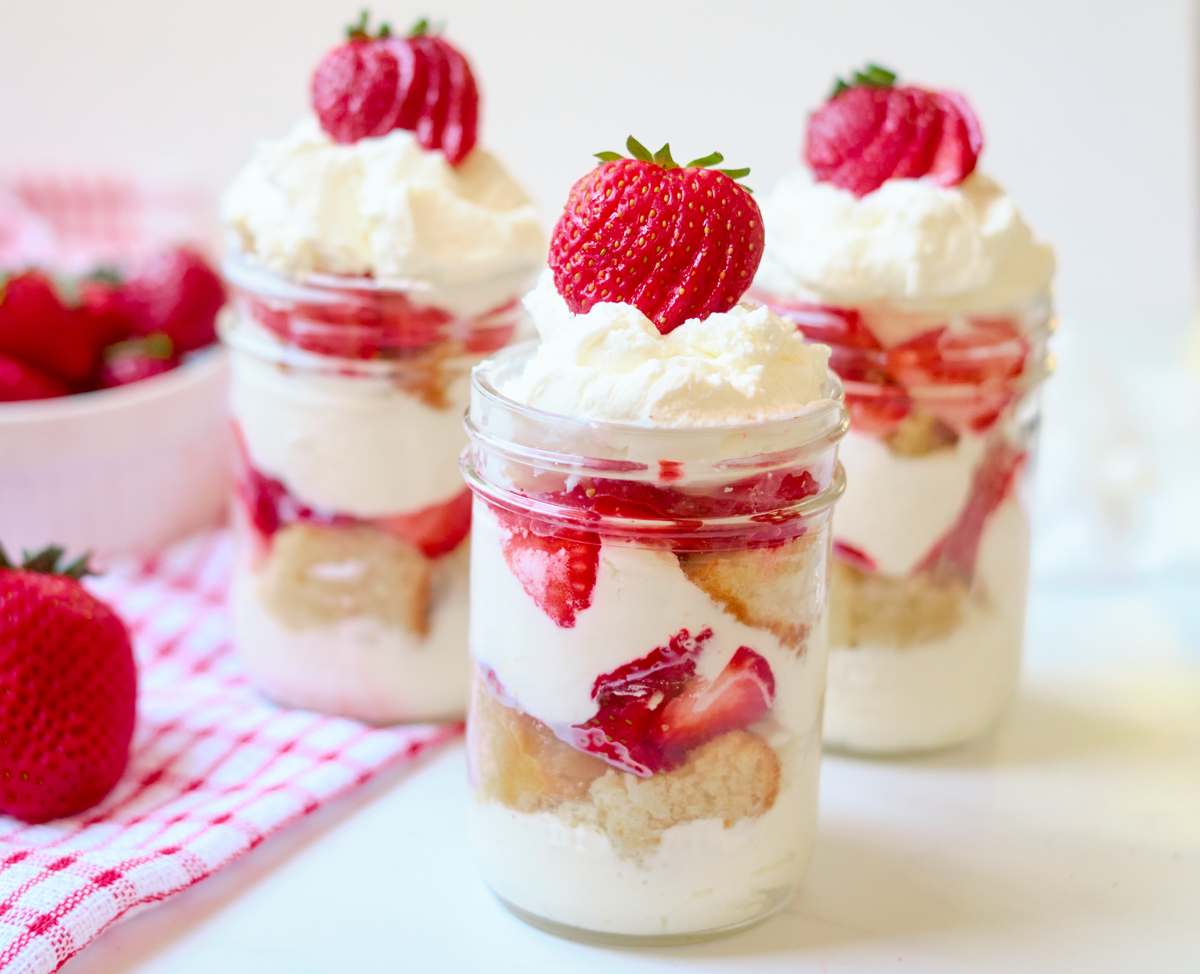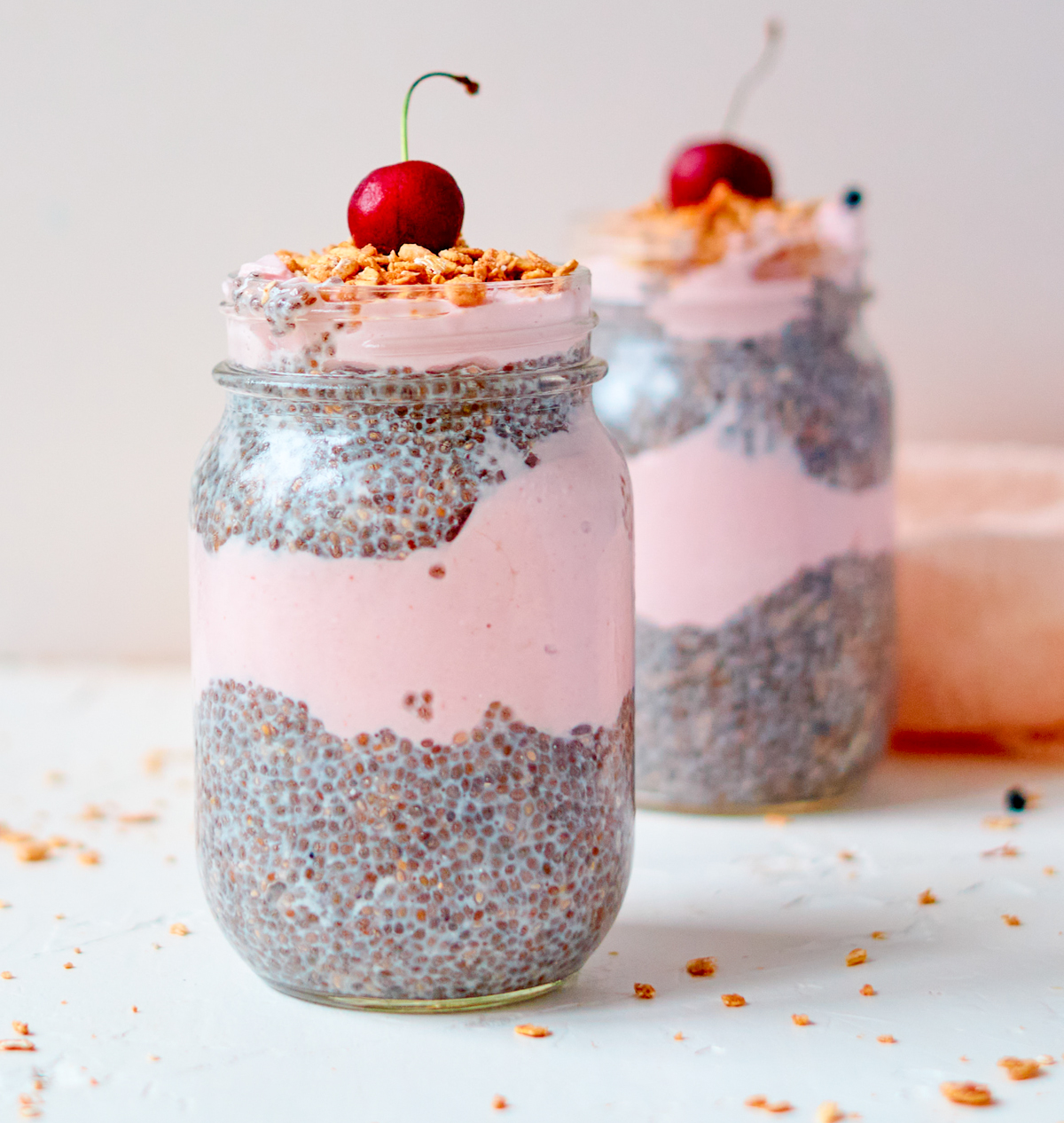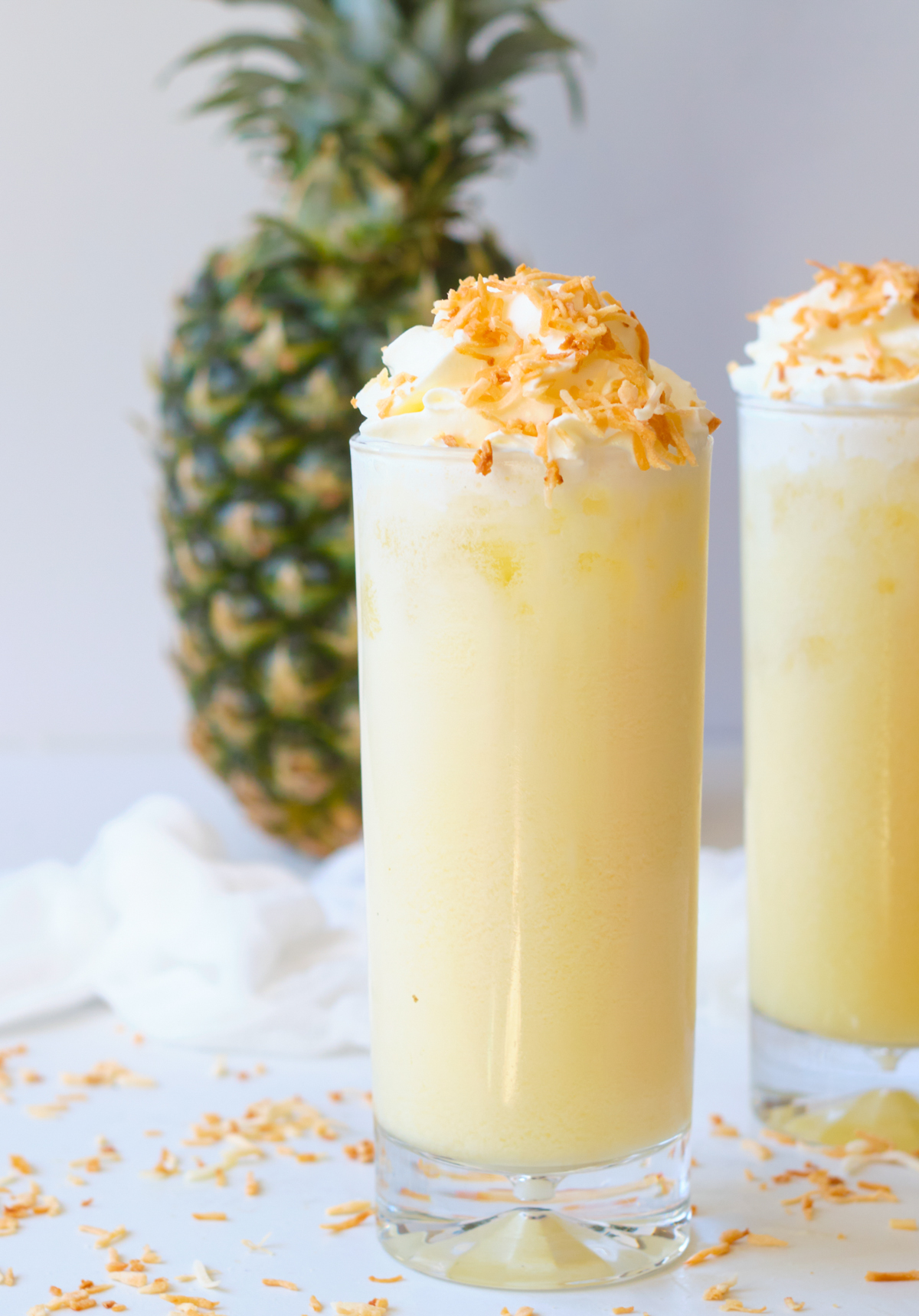 Air Fryer Parmesan Chicken Wings With Rosemary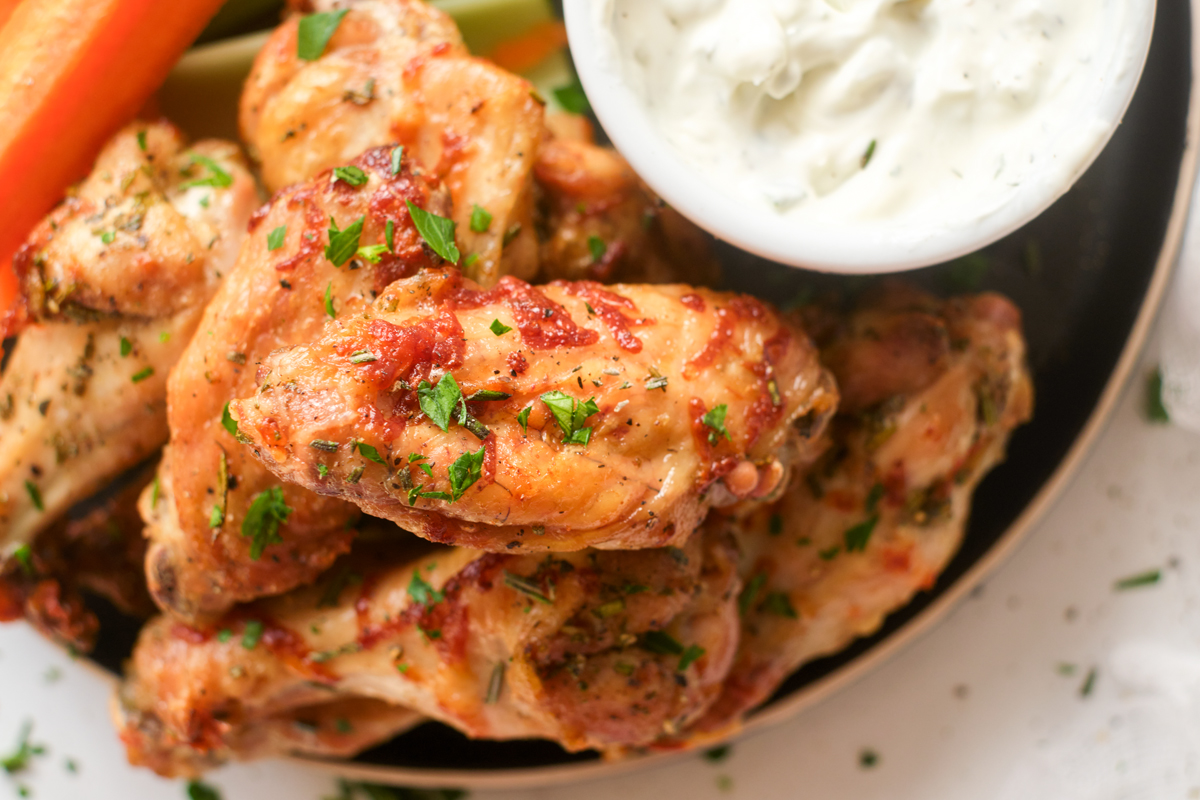 Can you make Cherry Pineapple Fluff with Coconut in Advance?
Yes you can but I recommend making this cherry pineapple fluff just a day in advance at most as it seems to be best when it's first made probably due to the dairy in it. Keep it refrigerated until ready to serve.
Can you freeze Cherry Pineapple fluff?
I would say a big nope on that one as like a lot of dairy based recipes I wouldn't think it would defrost well. Although I would be tempted to try it as a frozen dessert. Hmm I'm going to have to give that a try and update this post when I do to see how it does as a frozen dessert. For now no freezing this dessert, eat it up in a few days and enjoy!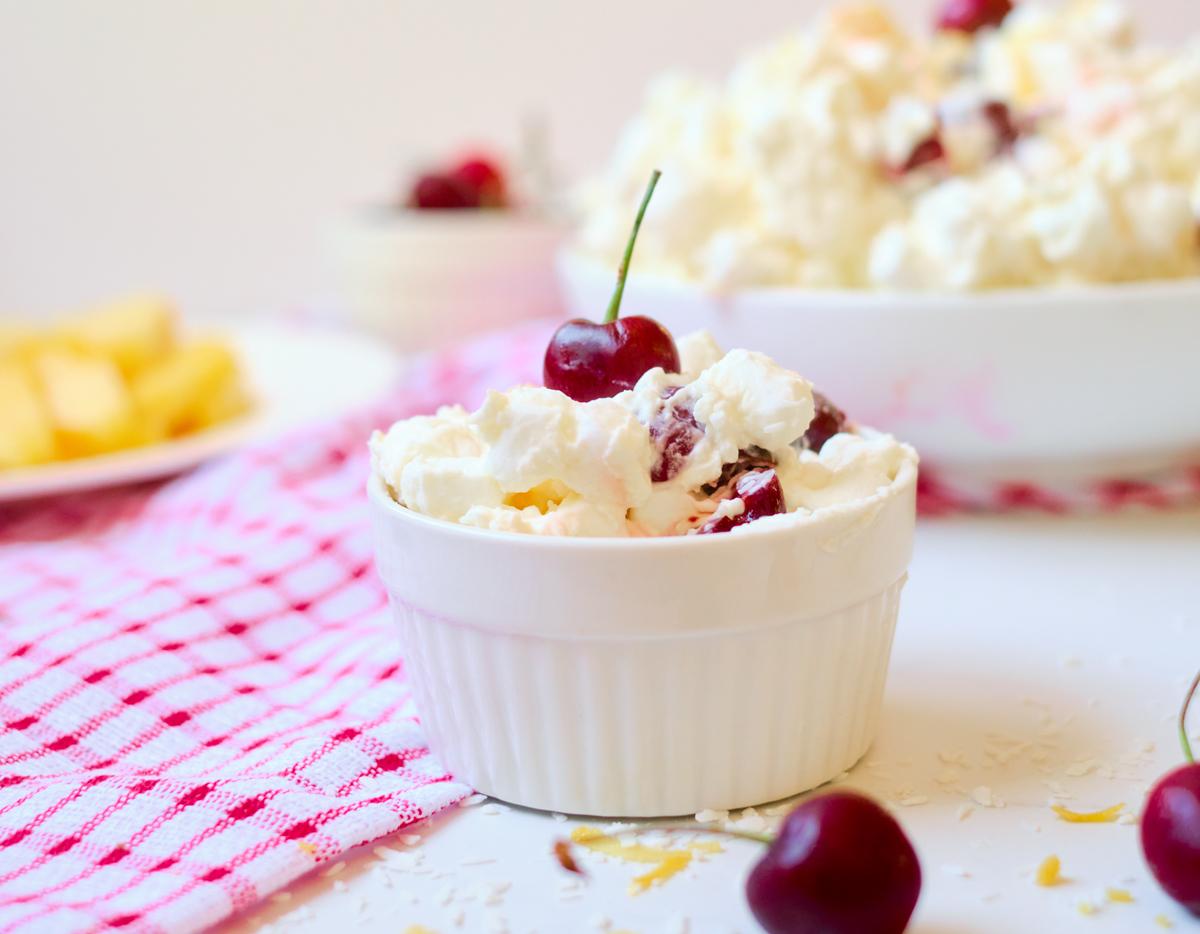 Alrighty shall we get to this yummy cherry pineapple fluff recipe?
Yield: 6-8
Cherry Pineapple Fluff with Coconut
If you're looking for an easy and yummy dessert than look no further than this Cherry Pineapple Fluff with Coconut. It's so delicious!
Additional Time
5 minutes
Ingredients
3.5 cups of mini marshmallows
1.5 cups of fresh pitted cherries
2 cups of sliced pineapples
2 cups of heavy cream
2 tbsp sugar
¼ cup of coconut
Orange zest (optional)
Instructions
To make the whipping cream place whipping cream & sugar into a stand mixer or a really powerful blend blender and mix on high for up to one minute.
When the whipping cream is very thick you're done. If it's still thin blend for a 10-15 seconds until you have the thickness you want.
Stir in the coconut and the marshmallows.
Pit the cherries and slice in half. Cut the pineapple.
Fold in the fruit.
Garnish with a bit of orange zest.
Nutrition Information:
Yield:
6
Serving Size:
1
Amount Per Serving:
Calories:

439
Total Fat:

30g
Saturated Fat:

19g
Trans Fat:

1g
Unsaturated Fat:

9g
Cholesterol:

90mg
Sodium:

55mg
Carbohydrates:

43g
Fiber:

2g
Sugar:

33g
Protein:

3g
Please note that we can not guarantee the accuracy of the nutritional information. They are a best guess calculation.
So was I right, is that not a super easy dessert to make and not once do you need to turn on the oven? Got to love easy but tasty desserts like this cherry pineapple fluff with coconut right? Or am I just too obsessed with desserts? Maybe I am but I'm not wrong on this lol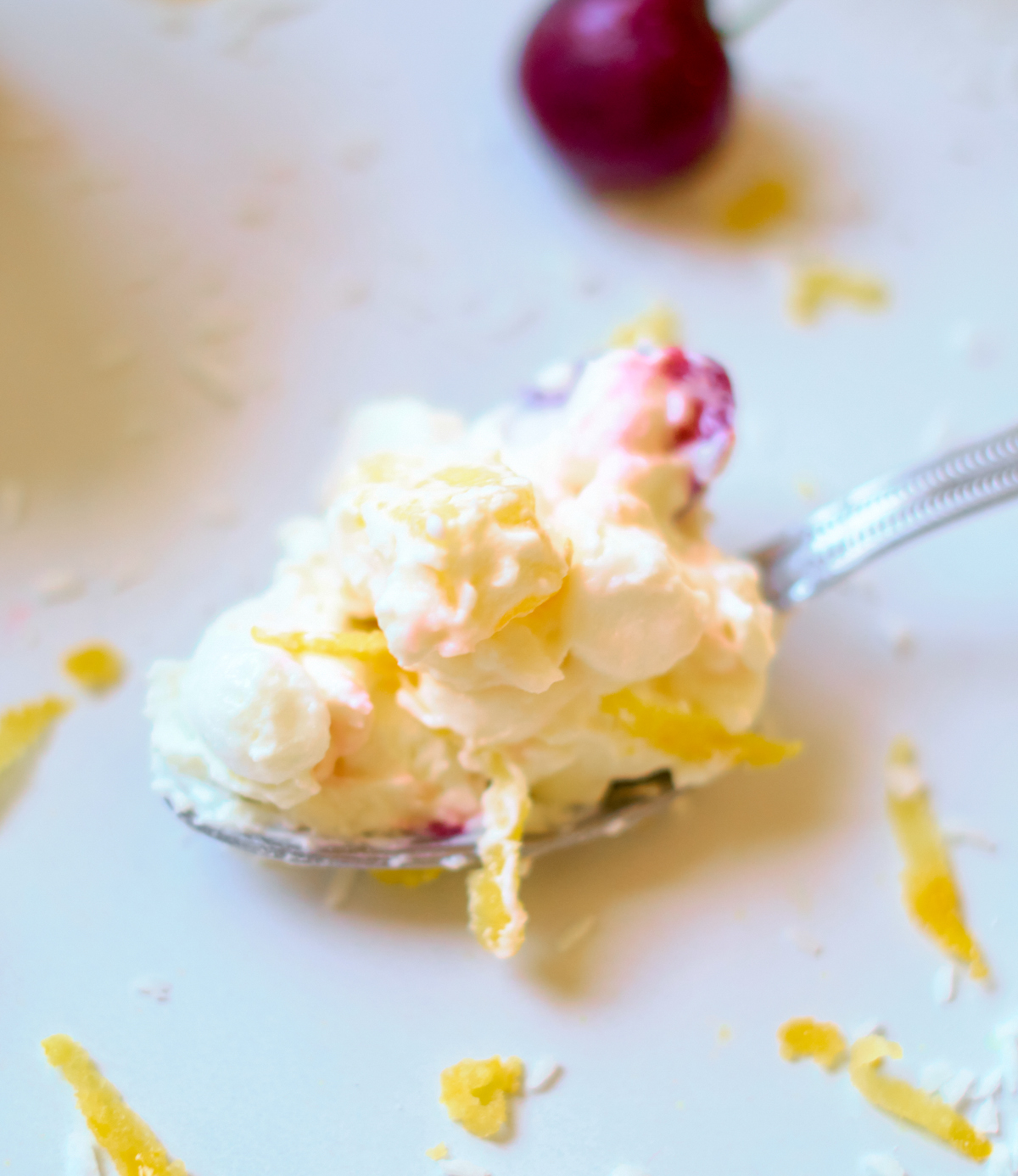 Just look at all that tropical goodness with the pineapples, cherry and coconut oh my! So so yummy and I can't wait to make it again when I have a fresh pineapple I can cut up. I could have bought one for this round but they were still kind of expensive so canned sliced pineapple for the win and to make it even quicker to make this cherry pineapple fluff.
As always if you try this cherry pineapple fluff recipe make sure to let us know how you liked it or if you didn't (crossing fingers it's not the latter) or if you made any substitutions that you just LOVED. We always enjoy reading your comments!

Now off with you and go and make this delicious no-bake dessert! Nom Nom.

By