Powered by Mom's Cariloha Bamboo Resort Sheets Review
Get cozy this holiday & all year long with Cariloha Bamboo Resort Sheets
There's nothing like going to bed after a long hard day and slip into the pure luxury of Cariloha Bamboo Resort Sheets. With their ultra-soft sateen finish it's laying down on this softness is simply heavenly. Like when you've gone to a fancy resort and have slept so well because the bed is encased with those amazing sheets, making it all that much harder to go home. Now with Cariloha Bamboo Resort sheets you can bring that luxury home with you.
It's no surprise that the Cariloha Bamboo Resort Sheets have made it onto our Holiday Gift Guide 
When I say everyone will love these sheets, I mean everyone. Our Little Zeus (aka LZ) is a big fan of Cariloha Bamboo Resort Sheets. Fortunately he can't get up onto the bed himself and even though we have a nice plush bed for him that we've even put on our bed, LZ still moves over to the Cariloha Bamboo sheets.
 I speak from experience when I rave about Cariloha's resort bamboo sheets as they sent me a set. My family and I have enjoyed sleeping on Cariloha sheets for a few years now but this was our first time trying out their resort collection. We all agreed that our previous sets were pretty luxurious but the resort collection has become our favorite and is just another level luxuriousness. The sheets even arrive nicely boxed and encased in their own sateen bag. Perfect for keeping them nicely packaged when in your linen cupboard, although I don't think ours will stay in the cupboard long if ever, they'll always be on someone's bed or getting washed!
LZ is not the only one who loves the Cariloha resort bamboo sheets, my daughter is a Cariloha lover and when got our first set of bamboo sheets from Cariloha she gave many hints that she would like some for her bed too! Oh and that super soft fuzzy blue blanket below is also from Cariloha, told you we love their bedding and well everything.
With the Resort Series Bamboo Bed Sheets you'll be able to enjoy resort style comfort without ever having to leave your home. Each set features a sleek sateen finish with advanced box-stitch seams and boasts a look of softness with incredible durability. Measuring 18″ inches deep, the Cariloha Resort Series Bamboo Sheet set includes 1 flat sheet, 1 fitted sheet and 2 pillowcases for a complete set that'll go great with your existing duvet cover/comforter.
Besides the luxurious feel for the resort bamboo sheets they are also thermal regulating, perfect for me. For years I've had issues of being sweaty while sleeping until I found Cariloha's bamboo sheets and now with their new resort sheets it's even better. I'm never too hot or too cold. Now the only problem is we only have one set, good thing we still have our other Cariloha sheets otherwise my daughter would be sparring with us for the bamboo resort sheets.
As it is someone is already telling me that she's taken over the sheets today!
To find out more about Cariloha and the products they carry, you can visit them online or become a follower of their social media sites like Facebook|Twitter|Pinterest|Instagram|Youtube.
Make sure to check out the rest of our Holiday Gift Guide for other fabulous gift ideas. Just click on the snowman of the category you are interested in.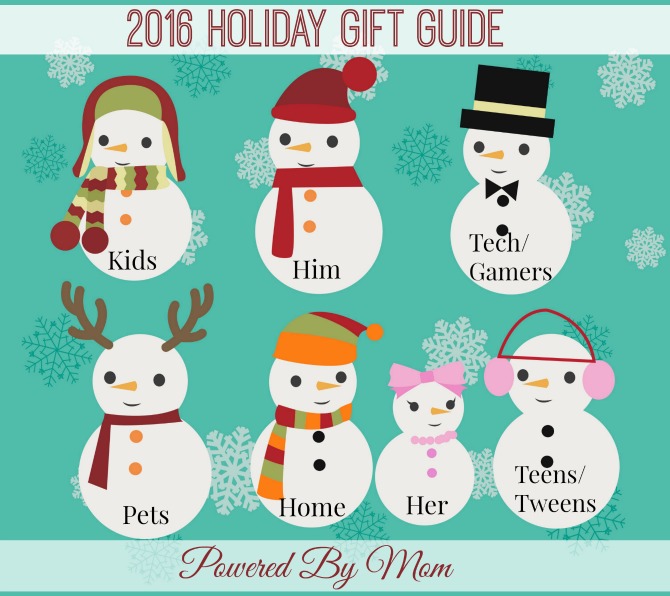 By