C.A.S. Handmade Fold-Over Leather Handbag
Hello C.A.S. Fold-Over Leather Handbag – Fashion & Function Perfectly Combined
I was recently introduced to C.A.S. Handmade Inc. and their beautiful handbags. If you're one of those gals who just can't have enough handbags or even if you rarely shop for them, you will love C.A.S. handbags, totes and more. Their fold-over leather handbag is my new favorite for both the quality of the bag, oh so fashionable and the versatility.
It's no surprise that the C.A.S. Fold-Over Leather Handbag made it onto our Holiday Gift Guide.
About the C.A.S. Inc. Fold-Over Leather Handbag
The fold over, the signature bag by designer Cara Desjardins is back for it's third year. This unique and popular bag retains it's simple, stylish look on the exterior.  the interior design has a fresh look with the addition of two new pockets.
full grain leather
lined in 100% linen
3 inside pockets
brass zipper closure
adjustable and removable cross body strap
heavy duty leather handles
dimensions- 12″ x 15″ x 3″
I selected the black one because as we all know black goes with everything. I have to admit it was hard to decide on a color as I liked them all including the Blush one which is pictured above. Below it's in the fold-over mode, so easy to transition from full-size tote to a cross-body bag.
I've used the handbag when wearing casual clothes like jeans and a sweater to a dress, it really does go with everything.
I do tend to keep it as cross body bag but there have been days when I've had to carry a few extra things and have used it full-size. It's quite roomy, I can easily fit an iPad in it along with my wallet, phone and anything else I need. Below you can see a large hard-cover book in the handbag with plenty of room to spare.
Look at all of that room! I've been able to put my water bottle in it too, just make sure their sealed and leak-proof. It's a soft leather but not so soft that it will get scuffed up with the mere touch of an item up against it.
I love that it has a long shoulder strap to make it a cross-body and the handles for when I want to carry it. I do wish though that it had a zippered pocket on the outside of the bag. That's the only improvement it needs and then it would be perfect. Either way it's a beautiful and functional bag that would be sure to please any gal. Stop by their online store and check out all of their other fabulous leather handbags HERE. Use Promo Code: PBM for 15% off on their site! Good until December 31, 2016.
Make sure to check out the rest of our Holiday Gift Guide for other fabulous gift ideas. Just click on the snowman of the category you are interested in.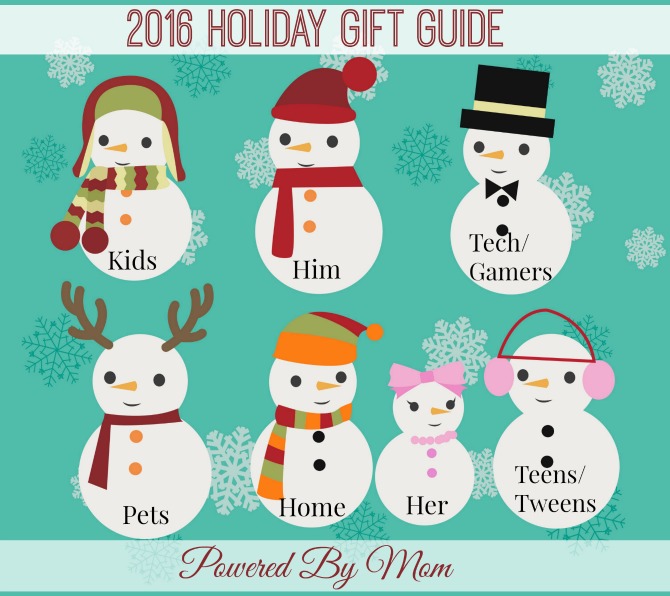 By