Vegan Chocolate Mousse Recipe
3 Ingredient Vegan Chocolate Mousse with Coconut Whipped Cream
If you're looking for a delicious, decadent dessert that is simple to make this Vegan Chocolate Mousse with Coconut Whipped Cream is for you. Don't let the fact that it's vegan fool you into thinking it's not a rich, creamy, dessert, because it is and oh so much more.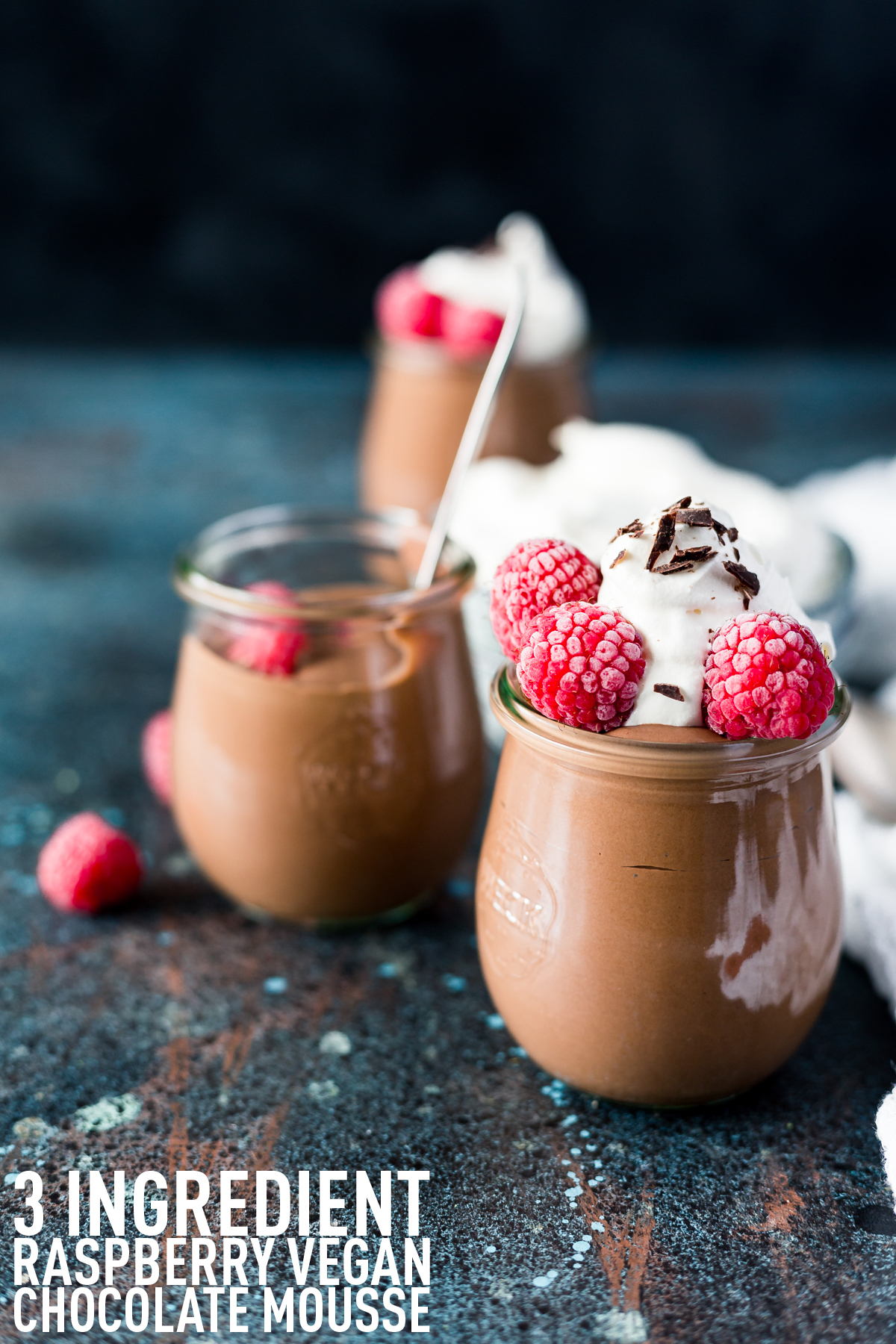 This three-ingredient (yes only 3) vegan chocolate mousse is perfect for any special occasion like Valentine's Day, anniversaries and more. It only takes 15 minutes to whip up this decadent vegan chocolate mousse, the longest part is waiting for it to chill in the fridge.
Trust me though it's worth the wait. I used Enjoy Life Vegan Chocolate Chips that I bought on Amazon. I love the taste of these ones but if you have a favourite then use those.
When I make this Vegan Chocolate Mousse my family has no idea it's vegan, they just love the chocolatey taste. I love coconut anything so this was my first go and making coconut whipped cream and I have to say I'm hooked!
Tips for Perfect Coconut Whipped Cream
One thing to keep in mind when making coconut whipped cream is that you need to plan ahead. The can of coconut milk needs to go in the fridge the night before you want to make it. Remember you're also only going to use the cream from the can not the clearer liquid part, however, don't throw out this liquid just yet you might need it.
If your coconut whipped cream is too stiff then you can add some of that clear coconut milk liquid to make it softer.
Sweeteners for the coconut whipped cream
Use a good quality coconut milk and none of that low-fat stuff, it's just not the same. I also recommend not using a liquid sweetener as it can weigh the whipped cream down. The honey works great but you can also use a bit of icing sugar instead or if you want to go sugar-free use just a bit of stevia and you're good to go.
Would you look at all that coconut whipped cream goodness below!
I'll be making another batch of this Vegan Chocolate Mousse for my family this coming Valentine's Day. They'll think I'm spoiling them and will love it as always and bonus I only have to spend 15 minutes making it. Yes 15 minutes and then it goes in the fridge for at least 6 hours. I tend to leave it overnight just to be sure the mousse has set.
Now let's get on to our delicious Vegan Chocolate Mousse Recipe shall we?
Yield: 4
3 Ingredient Vegan Chocolate Mousse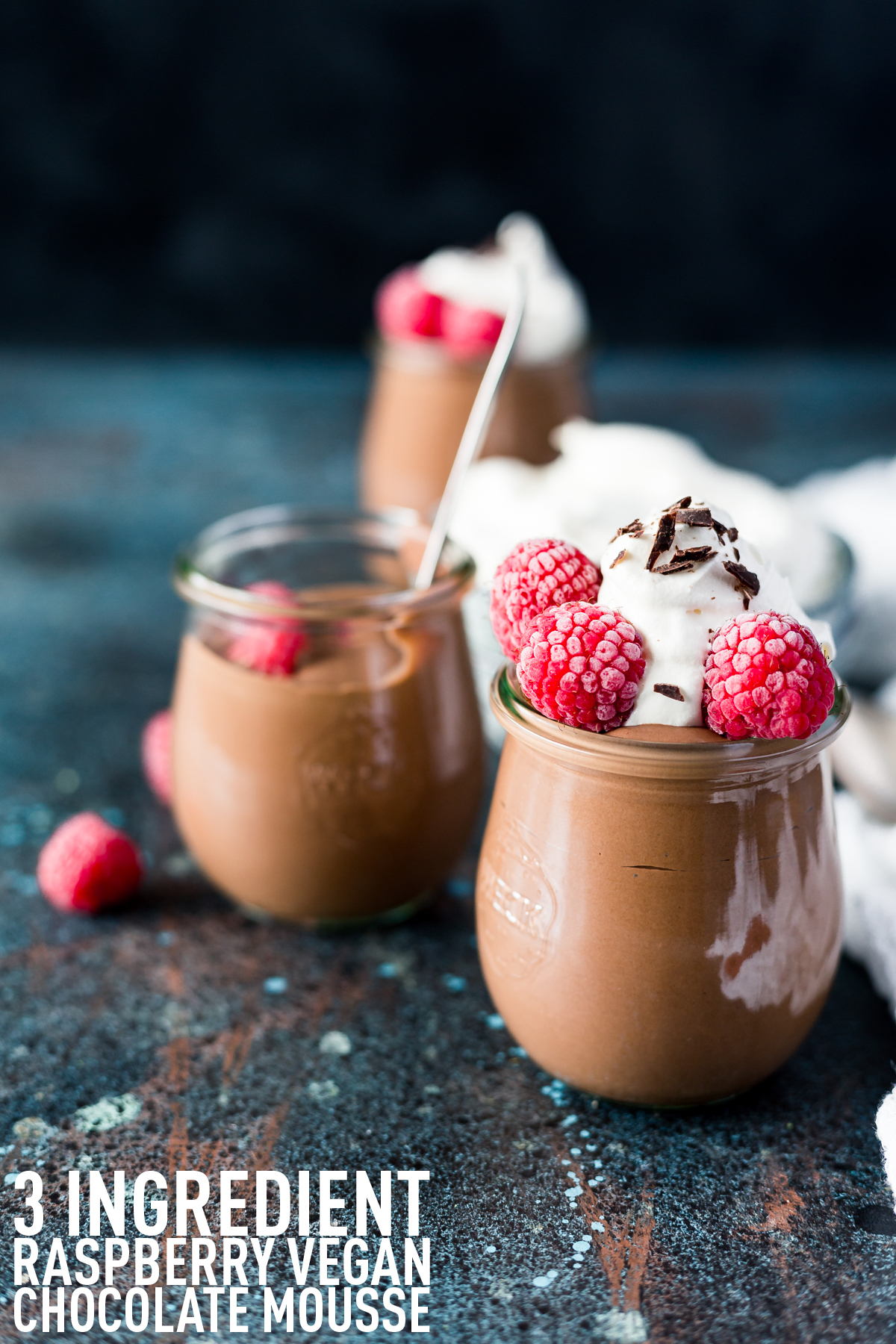 If you're looking for a delicious, decadent dessert that is simple to make this Vegan Chocolate Mousse with Coconut Whipped Cream is for you.
Total Time
12 hours
15 minutes
Ingredients
Chocolate Mousse
8 oz vegan dark chocolate, chopped
1 can (13.5 oz) full-fat coconut milk
1 tsp raspberry extract
Coconut Whipped Cream
1 can (13.5 oz) full fat coconut milk
1 teaspoon vanilla extract
2 teaspoons honey
Instructions
Chocolate Mousse
Add chocolate to a medium-sized microwave safe bowl. Melt chocolate in 30 second increments, stirring each time, until smooth.
Once the chocolate is melted, pour in the coconut milk and raspberry extract. Using a whisk, mix the ingredients together until they are smooth and thoroughly combined.
Cover with plastic wrap and place in the refrigerator for a minimum of 4-6 hours.
When ready to serve, remove from refrigerator and us a hand mixer with the whisk attachment to fluff the mousse on low speed.
Portion out in small serving glasses or bowls.
Coconut whipped cream:
Place can of coconut milk in refrigerator overnight.
Place a medium glass bowl in refrigerator for 10-15 minutes prior to making whipped cream, to chill.
Gently remove can from refrigerator so as not to mix the cream and milk, then carefully scoop the cream portion out of the can and place in the chilled glass bowl.
Add the vanilla extract and honey to the coconut milk. Using a hand mixer, beat the mixture on high until soft peaks form, around 3-4 minutes.
Place back in refrigerator until ready to use.
Notes
If you don't like raspberry you can change the extract to a flavour you do like. Peppermint is another yummy combo.
Nutrition Information:
Yield:
4
Serving Size:
1
Amount Per Serving:
Calories:

546
Total Fat:

42g
Saturated Fat:

32g
Trans Fat:

0g
Unsaturated Fat:

7g
Cholesterol:

5mg
Sodium:

29mg
Carbohydrates:

41g
Fiber:

4g
Sugar:

30g
Protein:

5g
Please note that we can not guarantee the accuracy of the nutritional information. They are a best guess calculation.
Don't forget to PIN this yummy Vegan Chocolate Mousse so you can make it when you're ready!
How long does coconut whipped cream last?
One of the beauties of coconut whipped cream is that it will actually firm up even more when kept in the fridge. It will almost harden but it will last 1-2 weeks in the fridge in an airtight container. I like to have it firm so that it presents nicely on the dessert and lasts a little longer while you eat it. That's if everyone doesn't gobble it up right away!
If you're looking for a satisfying chocolate fix this Vegan Chocolate Mousse will be perfect. In fact, I'm not sure I can wait until Valentine's Day to have some more. I may need to whip up a batch tonight so I can have some this weekend! Don't even tell the family it's a vegan dessert, they won't be able to tell the difference, mine sure didn't and they are picky!
If you try it let us know we'd love to hear from you.
If you'd like to try some other delicious desserts or need an appetizer or even a main course don't forget to check out our recipe section. If you'd like another delicious vegan dessert try our No Bake Mini Vegan Chocolate Cheesecakes
Here are some more delicious recipes to try that are not vegan:
Sugar Cookie Bars With Chocolate Ganache
Mini No Bake Lemon Cheesecake Recipe
No Bake Chocolate Peanut Butter Bars
No Bake Samoa Cheesecake Recipe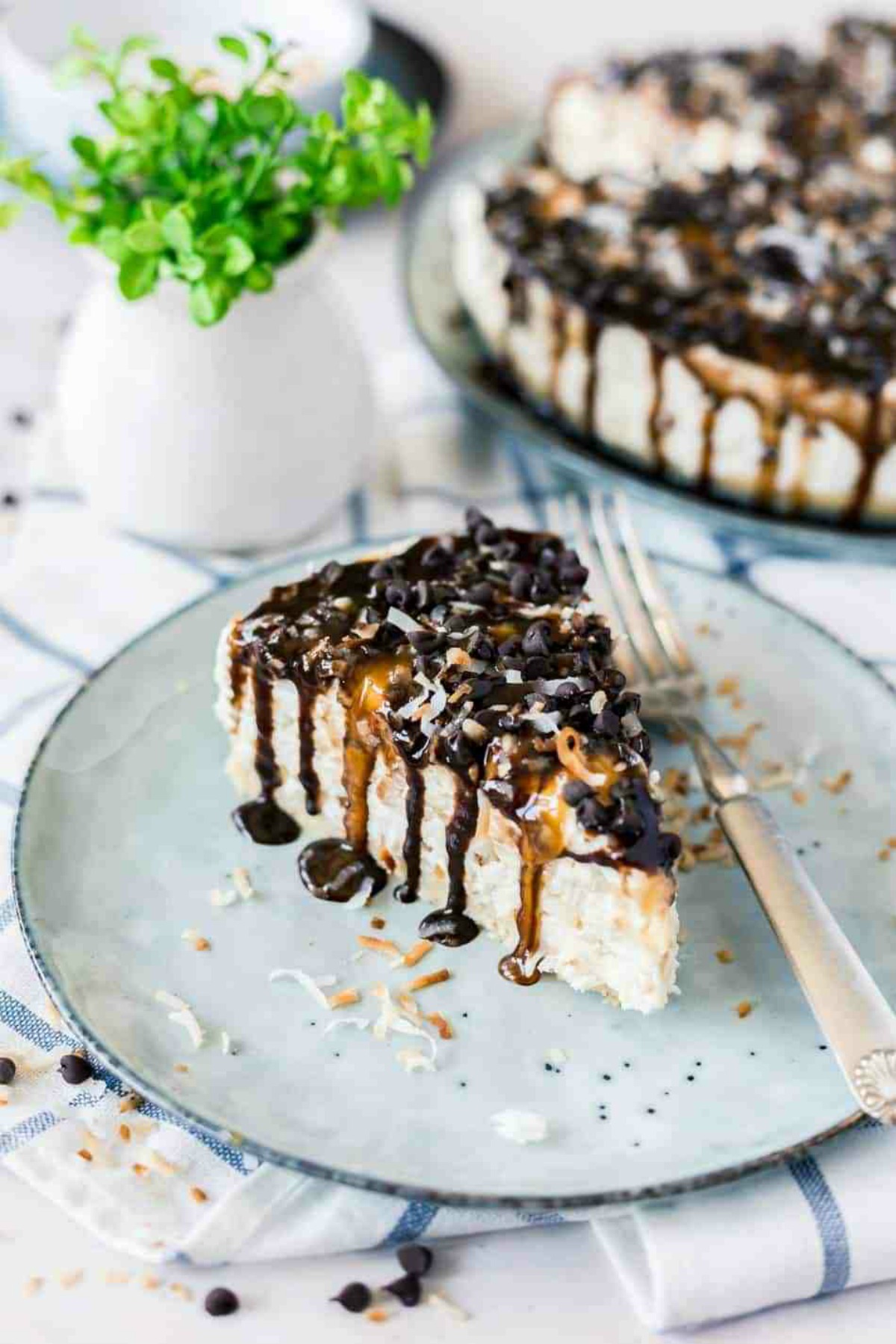 By