Free Things to Do in Las Vegas with Kids: My Top 10 Picks
Las Vegas is one of the biggest tourist destinations in the United States, but what's surprising is that it's more of a family-friendly destination than most people realize. There are plenty of great attractions in Las Vegas that kids love. Some things, you can even do for free. Free shows, Free garden, free habitats… You name it. I have ten of my picks for the best free things to do in Las Vegas with kids. Share your family-friendly tips in the comments below.
Las Vegas is less than a 2 our flight from where we live in Vancouver, BC so we have gone often over the years. We first took our daughter to Las Vegas when she was about eight year's old. We have taken her about three times now, all before she was 18. People used to be surprised when we said we took her to Las Vegas and I would explain to them that there are oh so many fun things to do with kids there. She always loved it. I myself don't gamble at all and my husband plays a bit of poker so we don't go to Vegas to gamble.
Make sure to check out our other travel articles, many of which are geared for family travel.
Make sure to PIN this article for your Las Vegas Fun later!
Animal Sanctuary at the Flamingo
The Flamingo Hilton right on the Las Vegas Strip has a serene little habitat for Flamingos, Pelicans, Ringtail ducks, turtles and more in this unexpected family-friendly attraction free to the public. It's open from Dawn to dusk. One of the fun activities here is to watch the 2:00 pm pelican feeding. There is plenty of great scenery and lots of photo ops here, too.
Fall of Atlantis at the Forum
If you take the kids to the Forum on Sunday-Thursday, you'll find a family-friendly treat. At the end of this large extravagant shopping mall outside of Caesar's Palace Casino, there is an aquarium topped with Greco Roman statues.
At every hour from 11:00 to 11:00 (please check current times), the statues come to life for a performance that includes fire and lasers as an animatronic play unfolds and tells the tragedy of Atlantis. The whole stage crumbles under billowing smoke in the epic climax.
Bellagio Conservatory and Botanical Garden
You can't think of free things to do in Las Vegas with kids and not think of the Bellagio. One of the most beautiful places on the strip is the little patch of paradise inside the Bellagio hotel. This atrium is a seasonally changing garden full of displays for your family to take in and admire. There are plenty of chances to take photos here and it's a wonderful place to take a scenic stroll.
Now here is a more recent photos, these are a couple of year's old from the Bellagio Conservatory and Botanical Garden.
The Bellagio Fountain Show
Outside the Bellagio is the famous fountain show that you can watch for free almost nightly. We always have to stop and watch the fountain show at the Bellagio hotel. It's just so pretty and makes for a nice rest stop to enjoy the the visuals and the music. I'm not sure what the current schedule is but it used to be at least every 30 minutes.
You have to do it at least once but we like to do it every time. There's not a bad place for viewing the spectacular dancing waters of the Bellagio fountain. Just make sure you're not driving.
Cactus Garden at Ethel M's Chocolate Factory
Just about 9 miles east of the Las Vegas Strip is Ethel M.'s Botanical Cactus Garden and Chocolate Factory. You can enjoy the collection of succulents, by taking a leisurely stroll either before or after the factory tour. The free factory tour is a self-guided walk where you can see the chocolate as it is being made. At the end of the walk, you'll receive a sample of the amazing chocolate they make there. Both experiences are a lot of fun, but you'll probably want to spend some money at the gift shop.
The aquarium here is free to the public and famous for its mermaids. Yes. Mermaids. This is a lesser-known attraction gaining notice as one of the free things to do in Las Vegas with kids. They swim underwater, greeting onlookers and doing tricks for 15 minutes at a time. The Silverton Hotel is just five miles south of Mandalay Bay on I-15.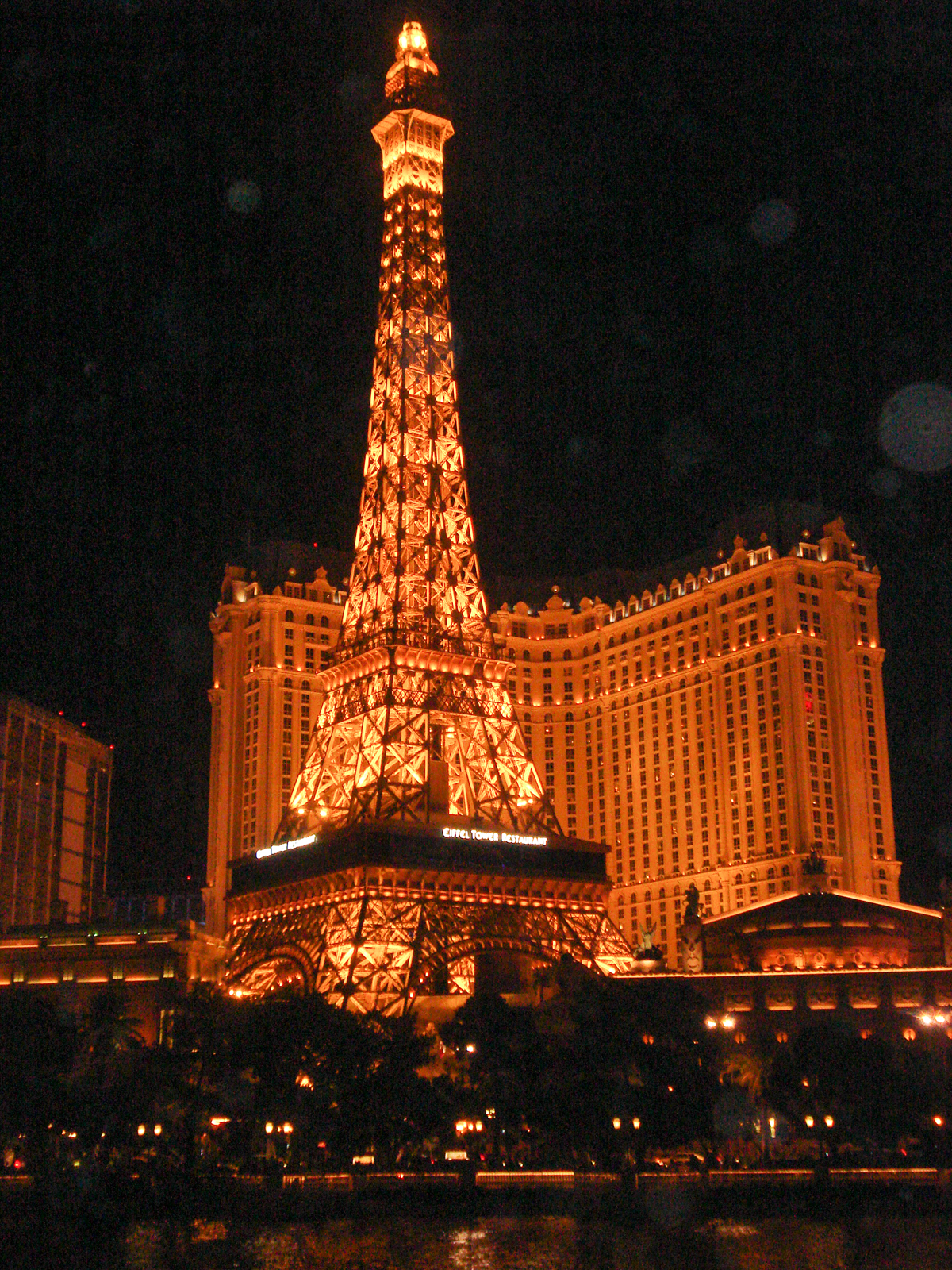 The Wynn Hotel is home to a spectacle only visible to those inside the building. Lake of Dreams is a light and puppet show that takes place over a manmade lake that is fully enclosed. It's a spectacle with lights, projections, music, and holograms. You can watch it from the terrace above or during dinner at one of the restaurants, but the restaurants aren't free.
Grand Canal Shops
Another excellent shopping mall on the strip is the Grand Canal shops at the Venetian Hotel. There is a lot to take in here, including stratosphere performers. Outside Madame Tussaud's you'll find wax figures you can pose with and not pay admission for the rest of the museum.
As someone who has been to Venice you do get a bit of the Venetian feel while your there. It's quite spectacular in my opinion from everything from the artistry on the ceiling to the look of the shops, the canal and just the overall look. We never buy anything in the shops it seems but love the overall look and feel and we usually stop for something to eat here.
Venture off the strip about 6 miles east to get to Sam's Town. This hotel and casino includes a Century theater, bowling center and arcade for entertainment, but its major attraction is the free indoor park with live trees under a ten-story skylight. You can wander through the park and surround yourselves with the sound of rushing water and chirping birds, but the big event is the Sunset Stampede Laser, Light, and Water show that happens every two hours from 2:00-10:00 nightly.
This large park is ideal for a lovely afternoon picnic. There is a lot of open grassy area to enjoy and plenty of shade as well. There is even an accessible playground and an amphitheater for live performances. Centennial Hills Park is located about 30 minutes northeast of the Las Vegas Strip near the Bruce Woodbury Beltway. This and other parks in the area are excellent free things to do in Las Vegas with kids.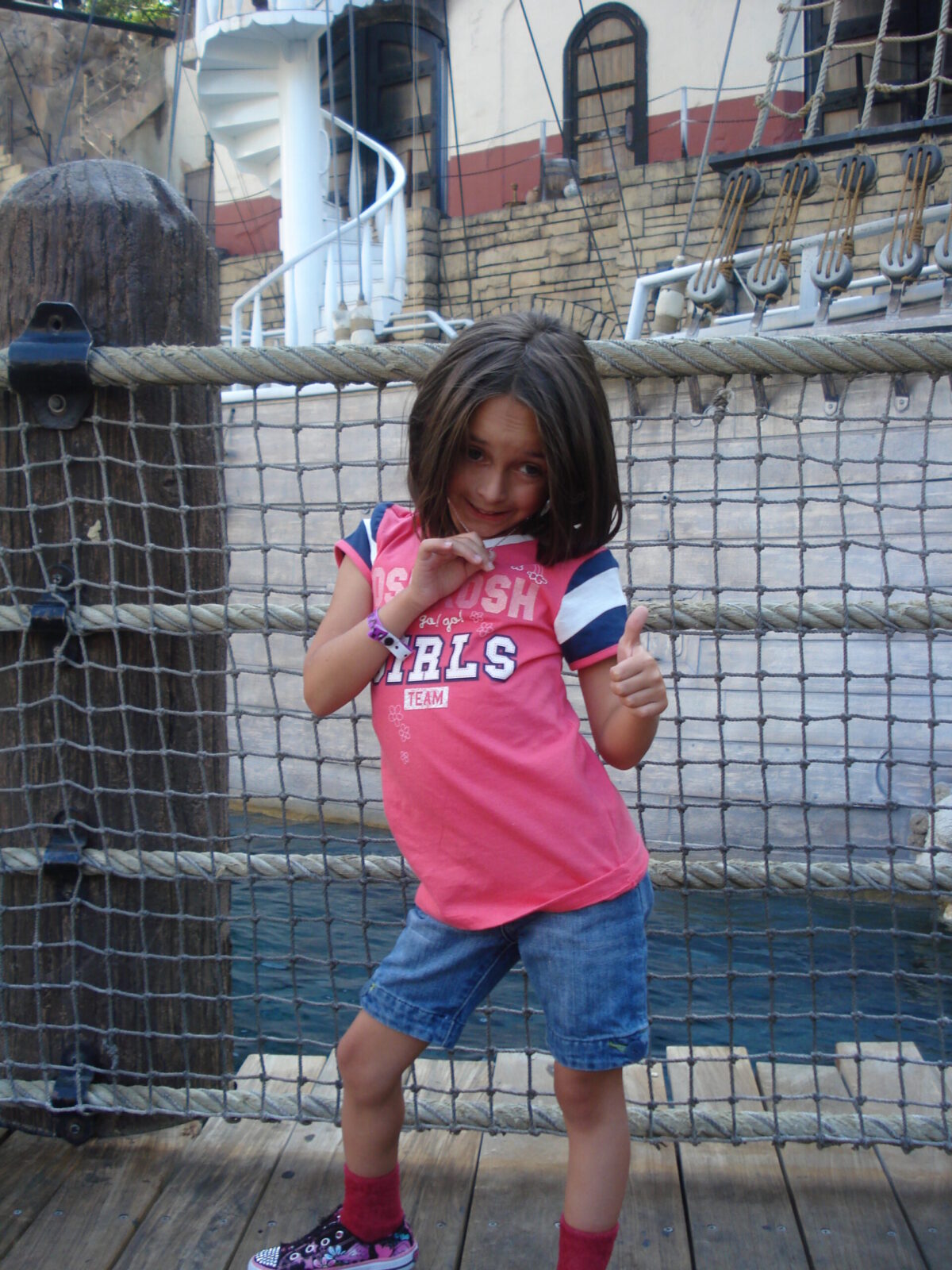 There are so many fun things to do in Las Vegas with kids from paid to free things. Our daughter saw her first (and second) Cirque du Soleil show in Vegas. You really can spend a lot of time just looking at all the amazing free things at the hotels. A lot of them are works of arts themselves. As well we select our accommodations for things kids can enjoy like one that had a lazy river.

Let us know what you like to do in Las Vegas with kids.

By